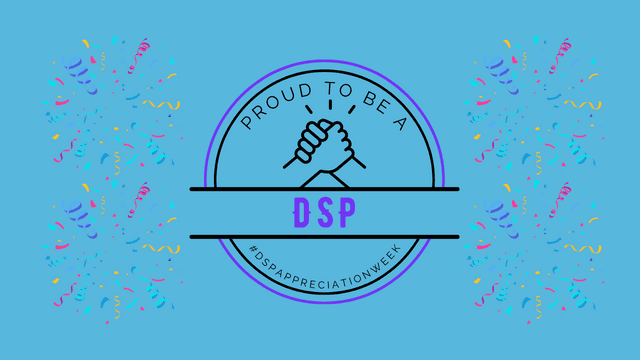 DSP Appreciation Celebration!
It's that time of year again where we take the time to not only celebrate Direct Support Professionals (DSP) and Caregivers but show how much we appreciate what they do for those with developmental disabilities every day! Although DSP appreciation week is September 10 – 16 we like to take the month of September as an opportunity to celebrate these skilled professionals all month long!
The primary role of DSPs and Caregivers are to support people with disabilities to participate fully in their communities, live in integrated settings, and seek competitive integrated employment (CIE). Today the DSP and Caregiver role has expanded due to the worldwide shortage, making their job even more vital to someone with a disability. DSPs and Caregivers can now often serve as job development staff, and job coaches. They also can provide other services, such as help with activities of daily living, transportation, emotional support, creative ways to help their individuals become more independent, and support to advocate for rights and services.
Every month at the Butler County Board of Developmental Disabilities (BCBDD), we select a DSP of the month that has gone above and beyond to make the lives of their individuals with disabilities the best it can possibly be. In light of DSP Appreciation month, we decided to take this time to recap and celebrate all the 2023 BCBDD DSP of the month winners. If you missed any of the heartwarming 2023 DSP of the month stories, now is your chance to take the time to read them all!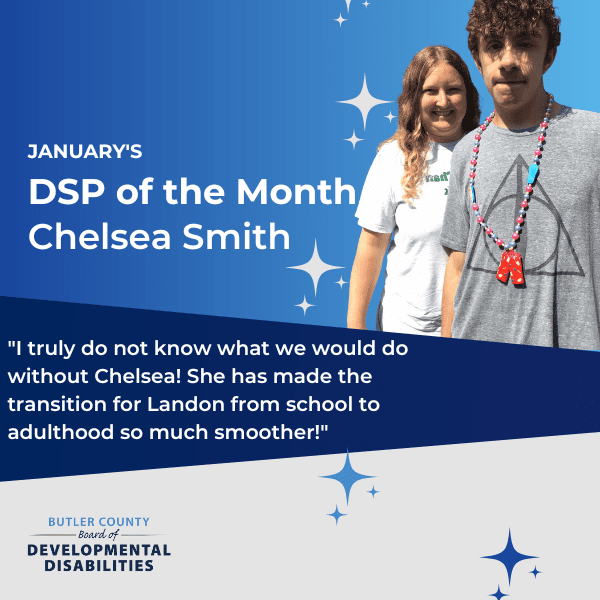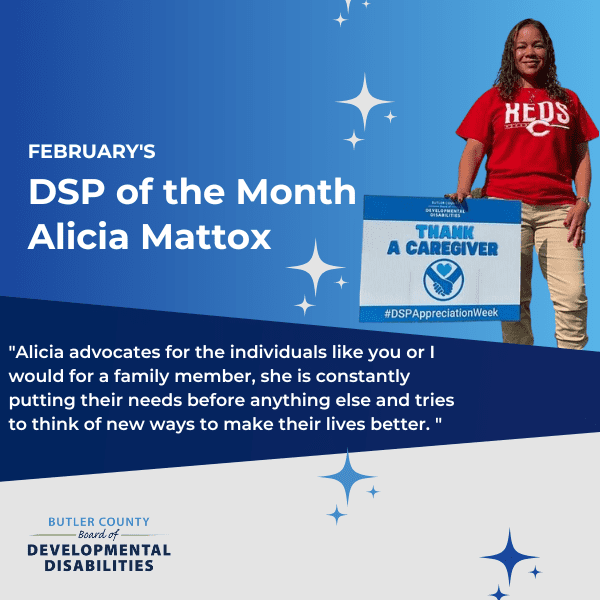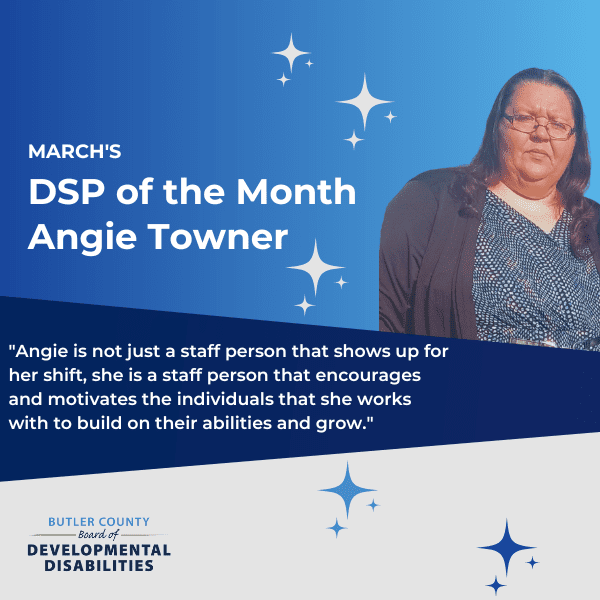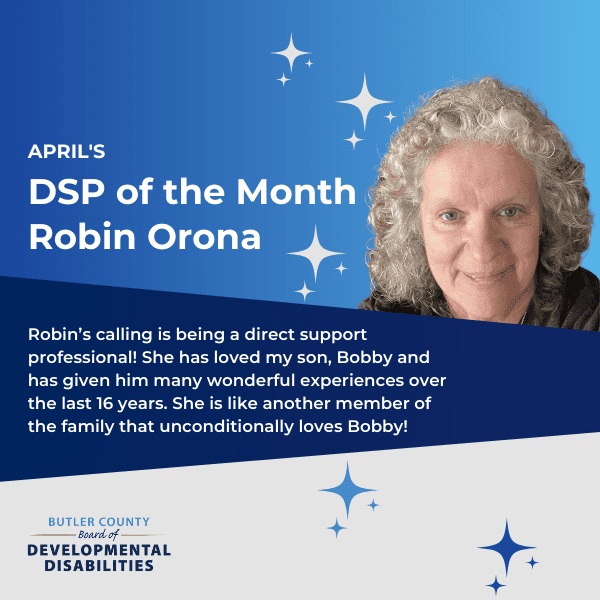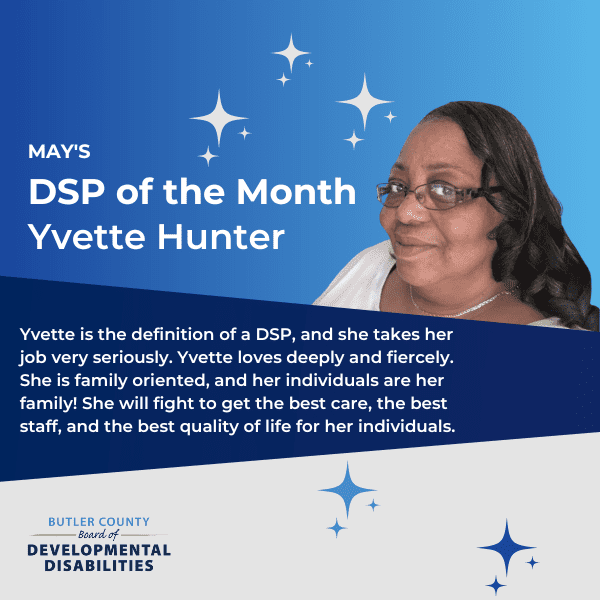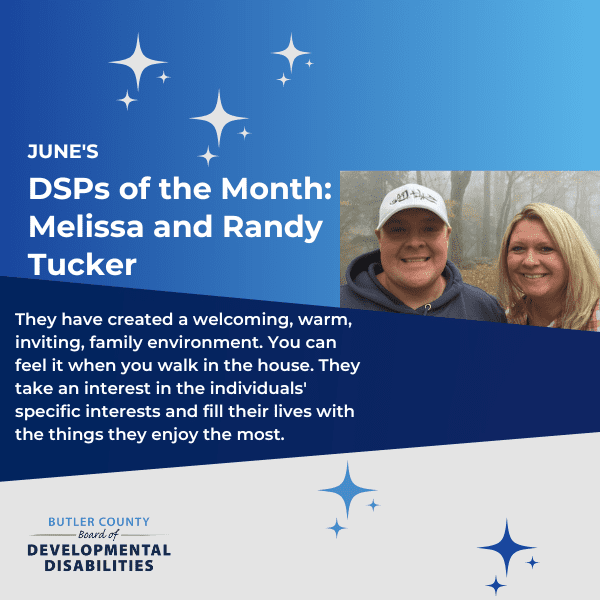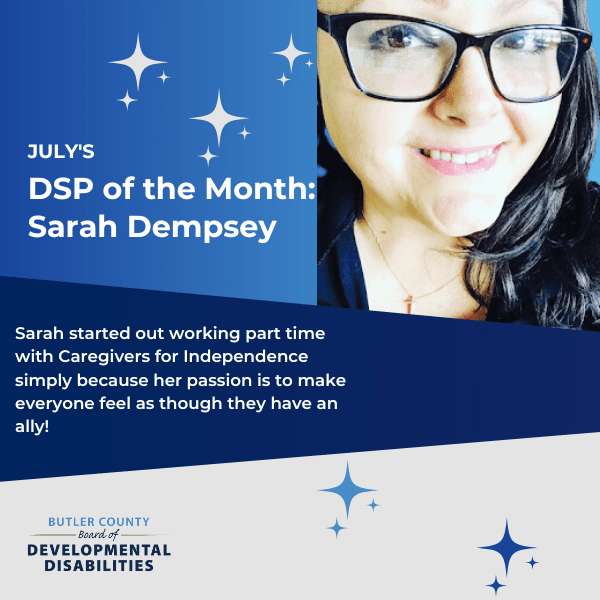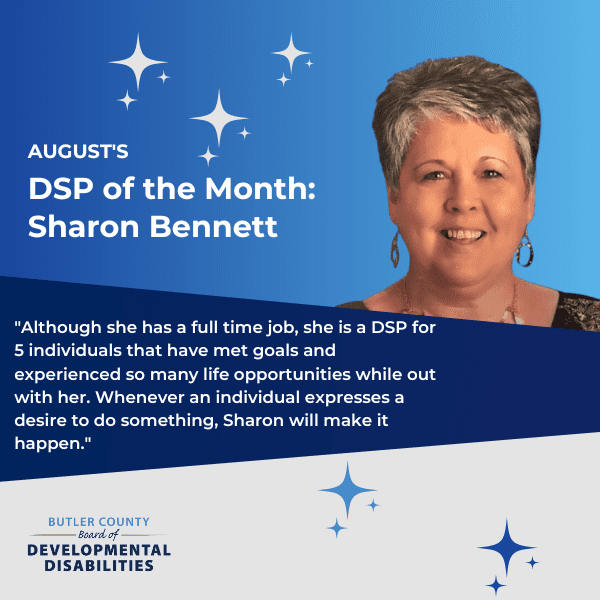 Do you know an amazing DSP who deserves to be recognized for everything they do? Nominate them below! Nominations for October's DSP of the Month are due by Tuesday, October 3.