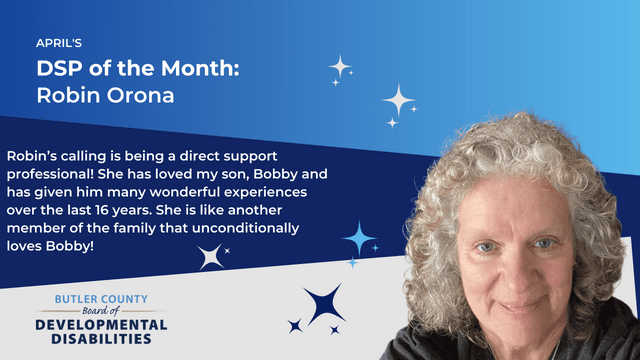 DSP of the Month – Robin Orona
Congratulations to Robin Orona, April's Direct Support Professional (DSP) of the Month! Robin started providing in home healthcare after working for the hospital and the nursing home hospice unit. Now, Robin works for the Ohio Department of Developmental Disabilities (DODD). Those that know Robin say that being a DSP is "her calling!" Over the past several years, Robin has used her contagious enthusiasm and positivity to impact the lives of those that she has served and worked side by side with! Terry Zornow, whose son Bobby has had Robin as his DSP for 17 years, says Robin "is like another member of the family that unconditionally loves Bobby."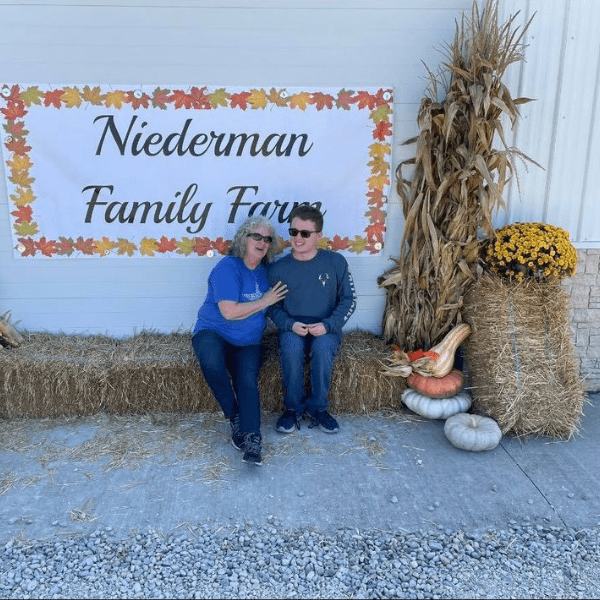 Read on below to see what Terry had to say about Robin:
"Robin has loved my son, Bobby and has given him many wonderful experiences in the last 17 years. Bobby has fed chickens and donkeys, packed boxes of food at Shared Harvest, learned to bowl, walked the dog, and has done many art projects with Robin. We all have had a lot of fun together. We have been to the zoo and to the conservatory. Robin has been to a number of Bobby's birthdays and his high school graduation. She means a lot to us! She really cares deeply for Bobby and is always trying to provide the best possible experience for him. We think of her like a member of the family. She is always happy to see him, never critical, and just loads of fun to be around. In addition to Bobby, Robin has a lot of DODD clientele that she considers friends. She loves Jenny from Ability to Thrive! They have gone to Hamilton concerts and have seen several musicals at La Comedia together. Sierra is another person that Robin has visited at her home and had her and her mother visit at Robin's daughter's farm to see the horses and chickens. Amy is another person that has fun with Robin 'trash talking' as they take out the garbage at Ability to Thrive! Glenn and Kevin are two great individuals that Robin loved from her days of teaching art at Ability to Thrive. Robin never misses an opportunity to socialize and encourage her friends from the DODD! Robin has given our family a lot of support over the years!"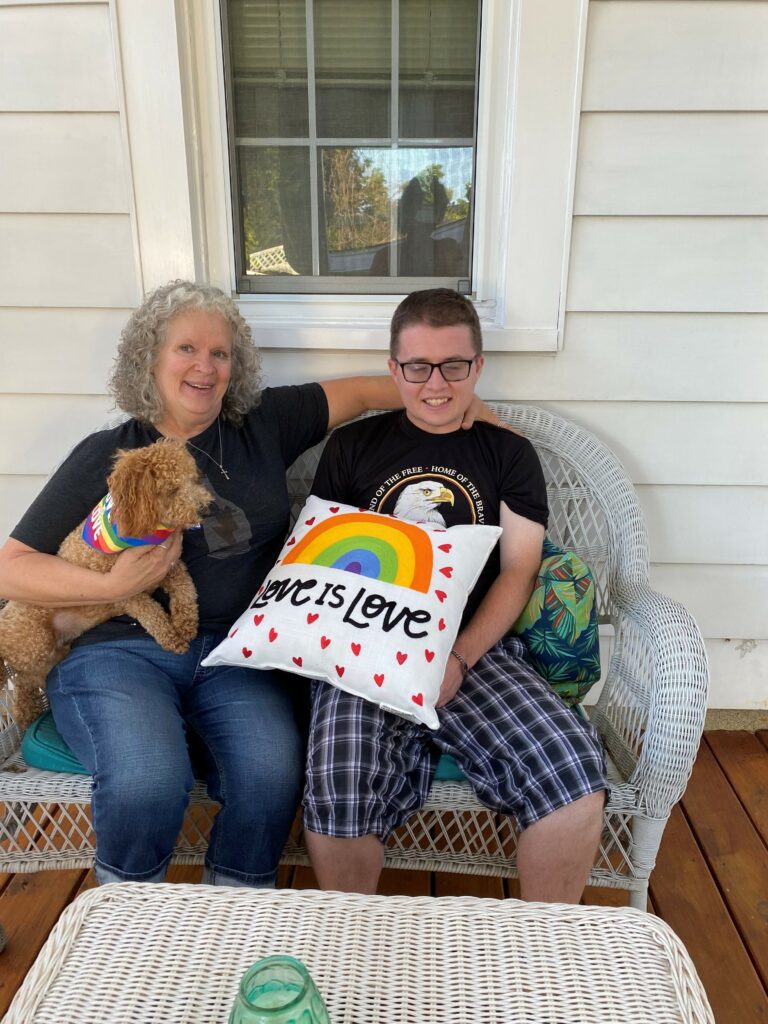 Congratulations, Robin! Your kindness and ability to form meaningful relationships with those your serve is truly appreciated!
Do you know an amazing DSP who deserves to be recognized for everything they do? Nominate them below! Nominations for May's DSP of the Month are due by Monday, May 8.