"Speak Up" Leads the way for Self-Advocacy
"Advocacy means speaking up about issues important to you." This is one of the many things that the Butler County Board of Developmental Disabilities (BCBDD) Speak Up self-advocacy group teaches its members. The self-advocacy group has placed a heavy focus on encouraging those with developmental disabilities that EVERYONE deserves to be treated equally and fairly and that EVERYONE can be their own self-advocate.
Speak Up was started in the early 80's when several individuals came up with the idea of having a group that could get together to teach others how to advocate for themselves and talk about how they could get laws changed while still giving back to the community. Jenny Mann, Community Connection Coordinator, has been heavily involved with the Speak Up self-advocacy group for three years and said that the group has been instrumental in giving people a platform to express concerns and learn how to advocate for themselves.
"Speak Up is also a great social group," Jenny said. "I just love watching someone who may have been a little reserved come out of their shell. That is what Speak Up is all about!"
Speak Up meets on the last Tuesday of every month at the Janet Clemmons Center in Hamilton at 6 p.m. The only requirement to join Speak Up is you have to be at least 16 years of age. During the group meeting, there will often be an individual invited to speak about a topic based on advocacy and an opportunity for those that attend to have a chance to mix and mingle with one another. Speak Up also partners with local food pantries and community organizations such as Goodwill so that they can give back to the community.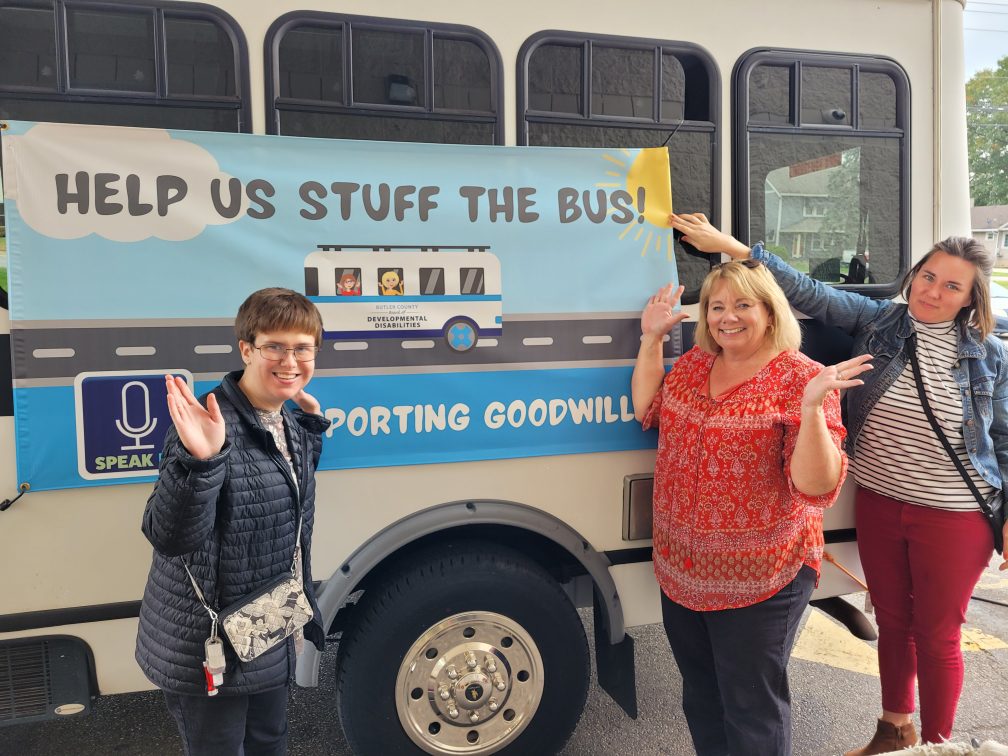 Courtney Hineman, Community Outreach Advocate, has been a part of the Speak Up self-advocacy group for 6 years and said the group has impacted her life by helping her feel more confident in voicing her wants and needs.
"I feel others should get involved with Speak Up because it will help them learn leadership skills, advocacy skills, and will help them meet new people and make new friends," Courtney said. "One of my favorite Speak Up memories was when myself and another Speak Up member went to a bank that donated Christmas gifts! We talked about the services we received, and we thanked them for donating! I also enjoyed when we had a district advocacy day where we got to connect with other self-advocacy groups. Our guest speaker was John Cronin from John's Crazy Socks and his dad Mark!"
In addition to learning and teaching self-advocacy, Speak Up also gives its members the opportunity to go out in to the community and socialize at local businesses and organizations. Over the past couple of months, the Speak Up group attended a picnic at the Joe Nuxhull Miracle League Fields where they played putt-putt, softball, and enjoyed dinner together, and took a tour of the Fairfield Police Department.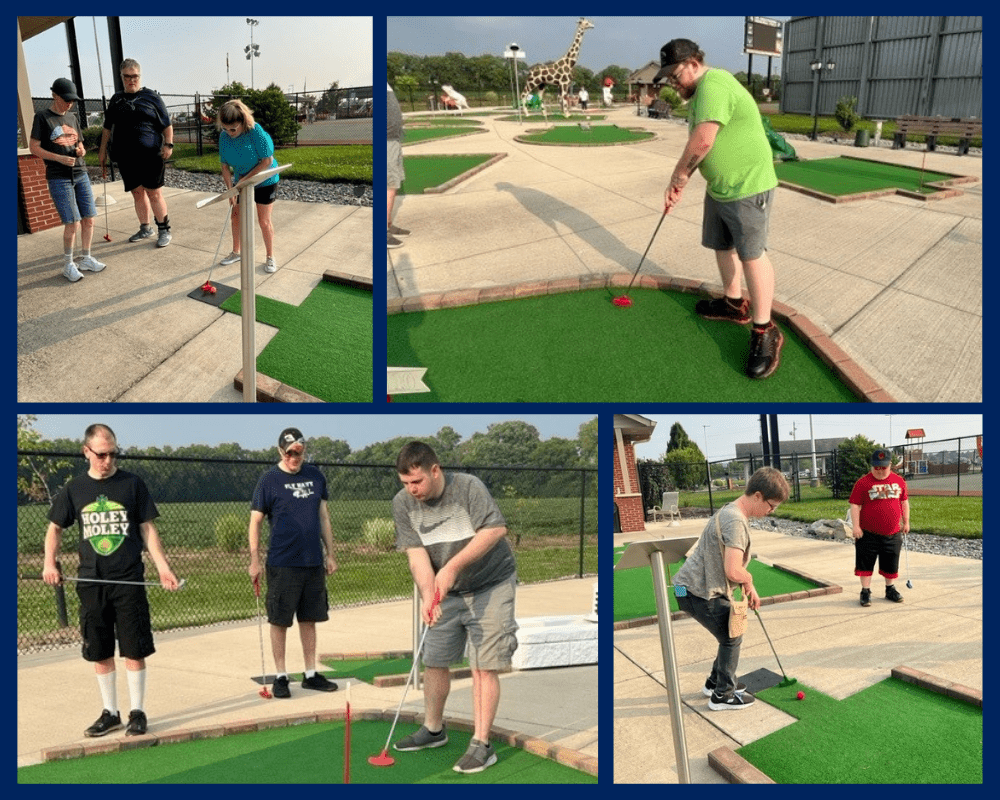 Lynn Goodwin, Community Connection Coordinator, has now attended four sessions of Speak Up and said she has been inspired by how devoted the members are and their desire to learn ways to advocate for themselves.
"I am intrigued with the Speak Up members' creativity when asked about certain topics or ways to accomplish things," Lynn said. "Speak Up is beneficial to anyone whether it is knowing what questions to ask in certain situations, standing up for what you believe in, or ensuring others that they can achieve their hopes and dreams currently and in the future. While being a part of this group, I too hope to be able to encourage individuals to gain confidence and leadership skills so that they can advocate for themselves in any situation as they go about each day."
As for the future of the Speak Up self-advocacy group, Jenny said she would like to grow the members and have more events with other advocate groups in other counties in Ohio.
"We would love to have some younger members so that we have a sense of what they would like to see change or what ideas they have," Jenny said.
"As far as the future of Speak Up, I'd love to continue teaching our members how to make decisions and set goals," Courtney said. "I'd also like to teach our members and some transition age students about the college transition programs like UC's TAP, Access Miami, and TOPS at the Ohio State University."
Speak Up will be partnering with a local food pantry for a food drive beginning on October 25. If you would like to donate, you may bring non-perishable food items to the Janet Clemmons Center lobby located at 282 N. Fair Ave. in Hamilton, Ohio. Donations will be accepted Monday through Friday from 8 a.m. – 4 p.m.
If you would like to attend a Speak Up meeting the next session will take place Tuesday, September 26 at 6 p.m. at the Janet Clemmons Center.
View the Speak Up self-advocacy group schedule and follow the Speak Up Facebook page!