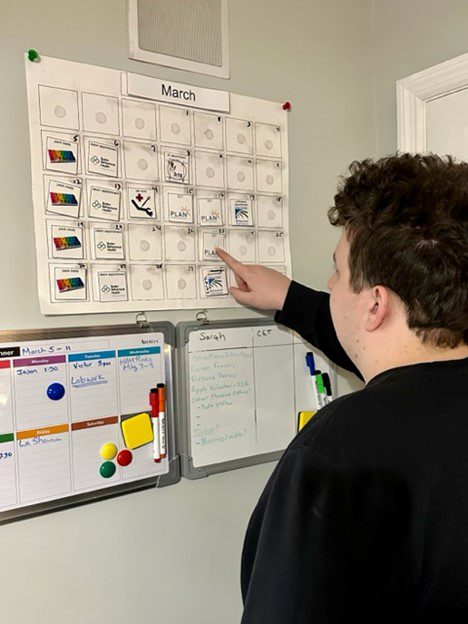 What is Family Focus?
We coach family members, caregivers, and support professionals in natural environments such as the home or community to promote independence while improving social skills, communication, and self-regulation.
When to Request Family Focus Services
If the person struggles with:
Making plans for the day

Transitioning from one task to another

Adjusting to unexpected changes in plans

Anxiety about things coming up in the future
If the person could use visual supports to help with:
Completing to-do lists

Memory support for daily and monthly schedules

Practicing skills of organization

Daily structure and routine

Reducing mental fatigue
If you or a loved one could benefit from Family Focus services, contact your BCBDD SSA to put in a request!