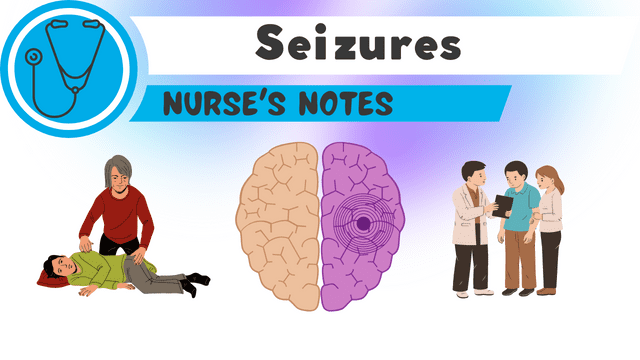 Every month, our staff nurses share important health updates. This month, our nurses are talking about Seizures!
Of nearly three million Americans with epilepsy, seizures affect one in three people with developmental disabilities.
What is a seizure?
A seizure can be described as a sudden, uncontrolled electrical disturbance in the brain which can cause changes in behavior, movements, feelings, and consciousness.
What are the different types of seizures?
Absence (Petit Mal) – Includes episodes of staring and the inability to respond.
Atonic – A sudden loss of muscle tone, falling, or dropping things will occur.
Tonic – Causes stiffening of the body and upper arms.
Myoclonic – Individual will experience jerking of the neck, shoulders, body, and upper legs.
Tonic- Clonic (Grand Mal or Convulsive) – Can experience a loss of consciousness. The Tonic phase includes stiffening, falling, and crying out while the Clonic phase includes jerking.
Simple Partial – Individual can experience a sudden loss of muscle tone. Movement and emotions are affected as well.
Complex Partial – Can cause impaired consciousness and recall.
What can trigger a seizure?
Missed medications or interactions between medications.
Increased fever, illness or infection
Changes in weather climate
Drug and/or alcohol usage
What are some treatment options for seizures?
Insertion of a vagus nerve stimulator
When someone is having a seizure use the following steps to ensure safety:
Remove anything around the individual that could cause harm or injury to them.
Do not restrain the individual or put anything in their mouth.
Follow your first-aid training guidelines.
Be sure to follow the individual's seizure protocol and administer any medications only as ordered or directed by a physician.
Call 911 if you are not aware of a history of seizures or if back-to-back seizures occur as this could be fatal.
Always stay with the individual until they are fully aware of their surroundings and ensure respiratory status is back to normal.
Document seizure activity including intensity and duration.