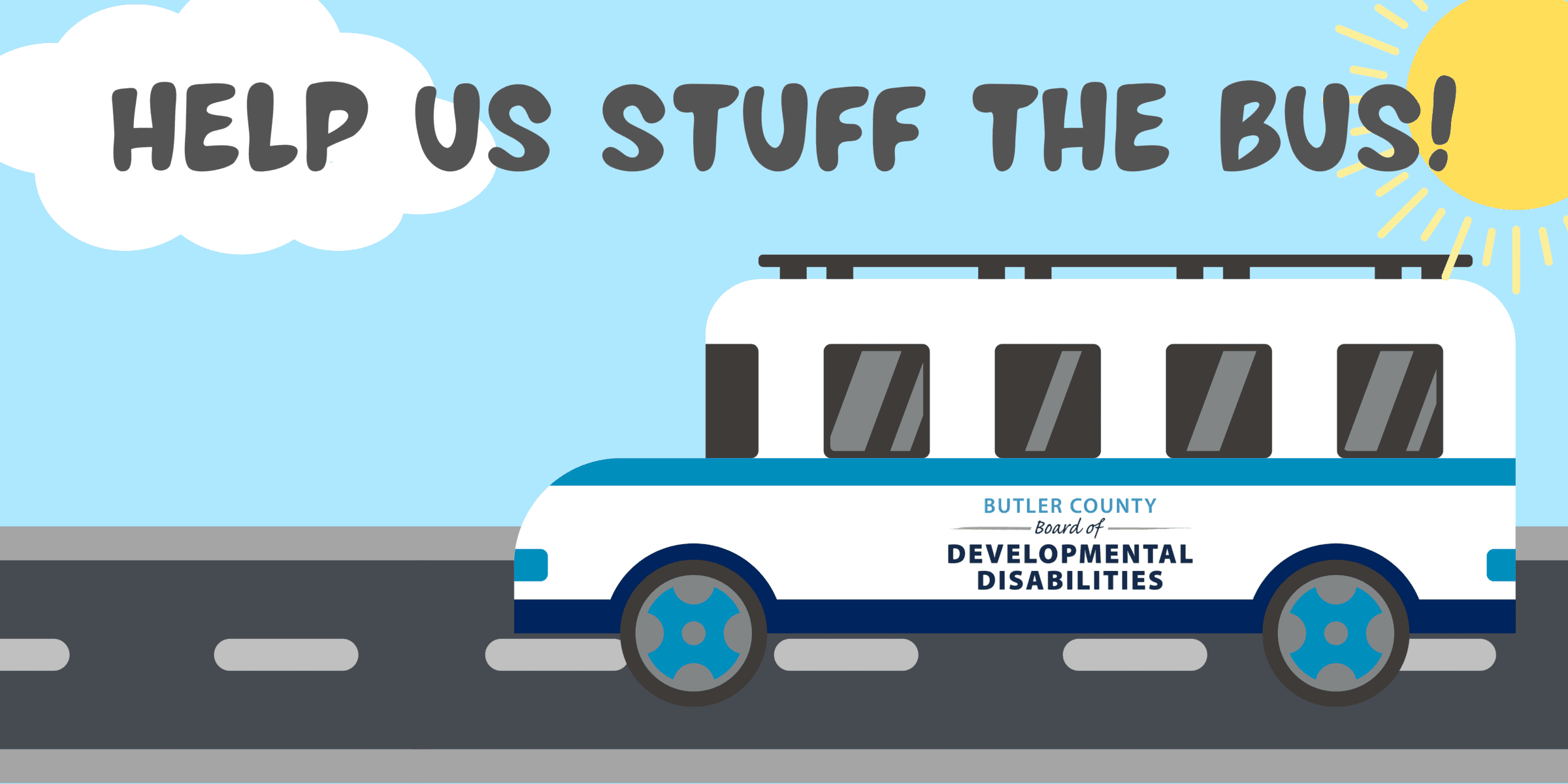 Help us stuff the bus to support an incredible organization called May We Help. Your donations will contribute to their equipment swap in February.
Donate by Friday, January 27. Bring your donations to the Janet Clemmons Center, 282 N. Fair Avenue, Hamilton, OH. 8 a.m. – 4 p.m. Monday through Friday. The drive ends on Friday, January 27.
Acceptable donations:
Manual wheelchairs
Adaptive Strollers
Standers
Gait trainers/walkers
Bath and shower chairs/benches
Seating Solutions-tumble forms, feeding chairs, etc.
Hoyer lifts (power lifts must be charged and working)
Adaptive Bikes
***They are unable to take any equipment that does not power on or requires new batteries. Power chairs will only be accepted if they are fully charged and functional and can be driven into the building.
They do not accept medical equipment and supplies (i.e. suction machines, syringes, changing pads, etc.) or adult diapers.
They are unable to take larger items such as safety/hospital beds, vehicle lifts, stair lifts, etc. due to storage constraints. However, they are willing to help match these types of items using our social media network. Please send information and pictures to workshop@maywehelp.org
What is an Equipment Swap?
May We Help's Adaptive Equipment program leverages the inordinate amount of equipment no longer being used by giving it a second life, because, while the equipment may no longer be right for one person, it's likely a fit for someone else! In 2022 alone, over 200 people were matched with over one million dollars worth of life-changing adaptive equipment – at no charge!
During their swap events, participants not only have access to the equipment they need but access to the expertise they need to ensure a successful match. Physical therapists are on hand to support equipment matching and fitting, while modification experts are available to make on-the-spot repairs and adaptations.
May We Help welcomes donations of all types of clean and functional pediatric and adult equipment. There is no requirement to donate in order to receive equipment.
Here is a link to watch a short video of the swap event in action:
For more information visit www.maywehelp.org