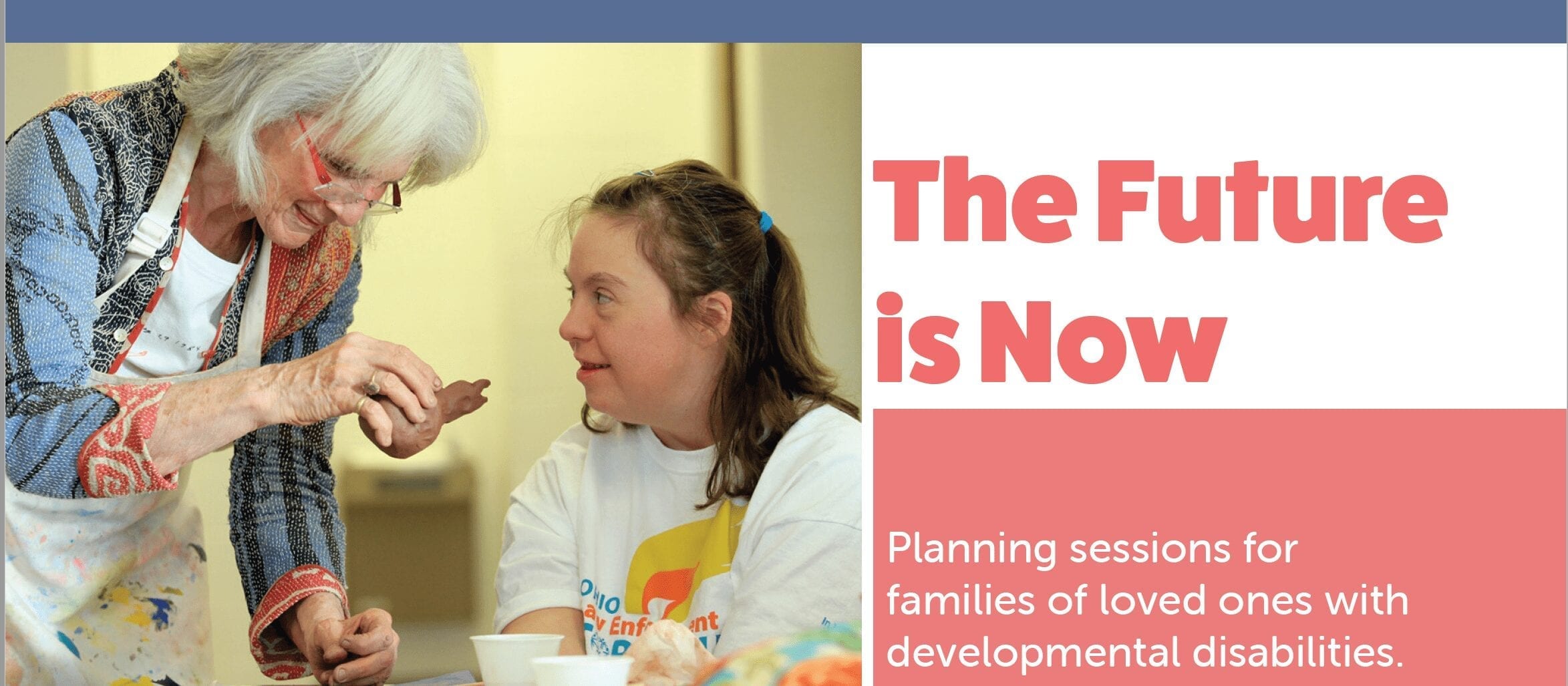 The Future is Now (REGISTRATION FULL)
Create a plan for your loved one so their care continues when you are no longer able to provide it.
The Future is now is a four-part series designed to help caregivers and their family
members make plans for the future. Throughout this journey of discovery, we will guide families in creating their own letter of intent. A letter of intent is a non-legal document that captures family desires and goals for the future. Creating a letter of intent can help families gain peace of mind that comes with having a plan.
Each session offers an opportunity to learn more about important topics:
Hopes, dreams, and worries for the future
Expanding personal networks
Maximizing public benefits (SSI/SSDI/Social Security, STABLE accounts, and Trusts)
Future living arrangements
Supports for caregivers
Keepers of the dream
Who?
Parents, caregivers, individuals with developmental disabilities, and siblings are encouraged to attend as a family unit.
How will it work?
Sessions will be hosted by people with a passion for helping individuals and families prepare for the future. Participation is limited to eight families per session. You MUST attend all sessions within the series.
Where?
The Janet Clemmons Center 282 N. Fair Ave., Hamilton, OH 45011. A meal will be provided.
Registration for this event is full. You can be added to our waitlist below or register for our other sessions in June and November.  Please contact Lisa Tirey at ltirey@butlerdd.org or 513-785-4667 if you have any questions.
The Future is Now Waiting List (1)