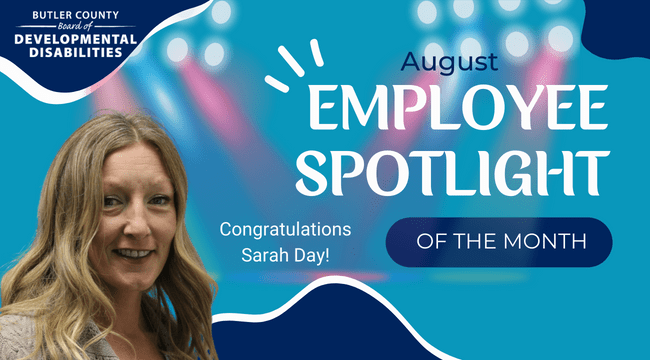 August's Employee Spotlight of the Month: Developmental Specialist Sarah Day
Join us as we pay tribute to the incredible staff, we have here at the Butler County Board of Developmental Disabilities (BCBDD) through our appreciation series called "The Employee Spotlight of the Month!" Every month, we will spotlight a new employee so that we can share with the community the wonderful things our employees are doing every day!
Congratulations to Sarah Day, August's Employee Spotlight winner! Sarah is a licensed Social Worker and has worked in Butler County for 18 years.
"I started out at Mercy Franciscan at St. Raphael as the Housing Case Manager for their Homeless Shelter program," Sarah said. "From there I went on to be a Service Coordinator at BCESC for 4 years and then a Family Service Worker in the Head Start Classrooms for 3 years. I eventually ended up at Sojourner Recovery Services, which was the agency I did my internship with when I attended Miami University for my Social Work degree, as the Perinatal Educator. I worked with pregnant women and mothers of babies (birth to 12 months) who struggled with substance abuse during and after pregnancy regarding prenatal care and parenting babies who were exposed to substances. I came to the Board in March 2022 as a dually licensed Developmental Specialist."
Kathy Fleenor, Early Intervention Physical Therapist, said although Sarah just completed her first year with the BCBDD she has hit the ground running!
"Sarah's past experiences with BCESC as an Early Intervention Specialist, license in Social Work, certifications in infant massage, car seat tech, and lactation consultant have made her an invaluable asset to the Hamilton/Oxford team," Kathy said. "Her past experiences and work connections from serving pregnant and new mothers with substance abuse and babies born with NAS (Neonatal Abstinence Syndrome) have allowed for great coaching in this area for our team and families. She has recently decided to specialize and hon her skills in our little ones who have motor issues."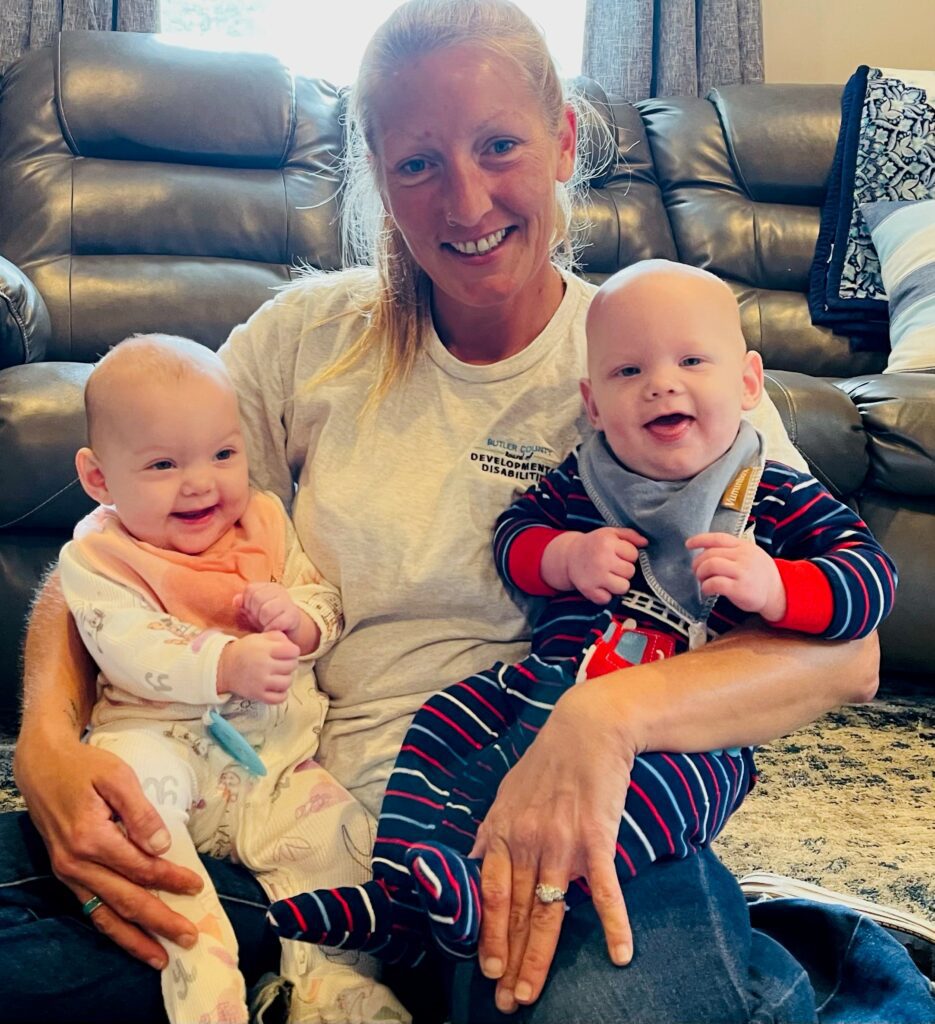 Sarah said she had always admired the work that service providers did and the bonds that they formed with the children and families that they served, which is why she always knew, after leaving her position as a Service Coordinator, that she would make her way back to Early Intervention.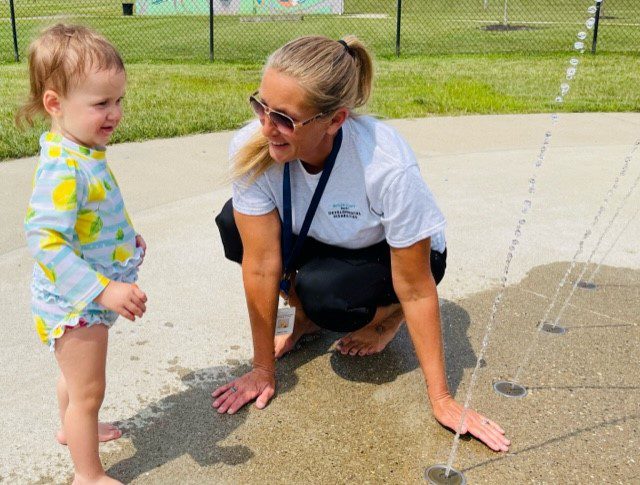 "My heart has always been with Early Intervention," Sarah said. "Throughout my career I have become certified as a Lactation Consultant, Car Seat Technician, and Infant Massage Instructor. I love working with babies early on so that our partnership can last as long as possible before they spread their wings into the world of preschool!"
"Sarah has proven to be great with our EI families due to her knowledge, handling, assessment, coaching, and observation skills," Kathy said. "The families and our team appreciate her communication skill set and her availability for 7 a.m. evaluations and visits! She is just amazing!"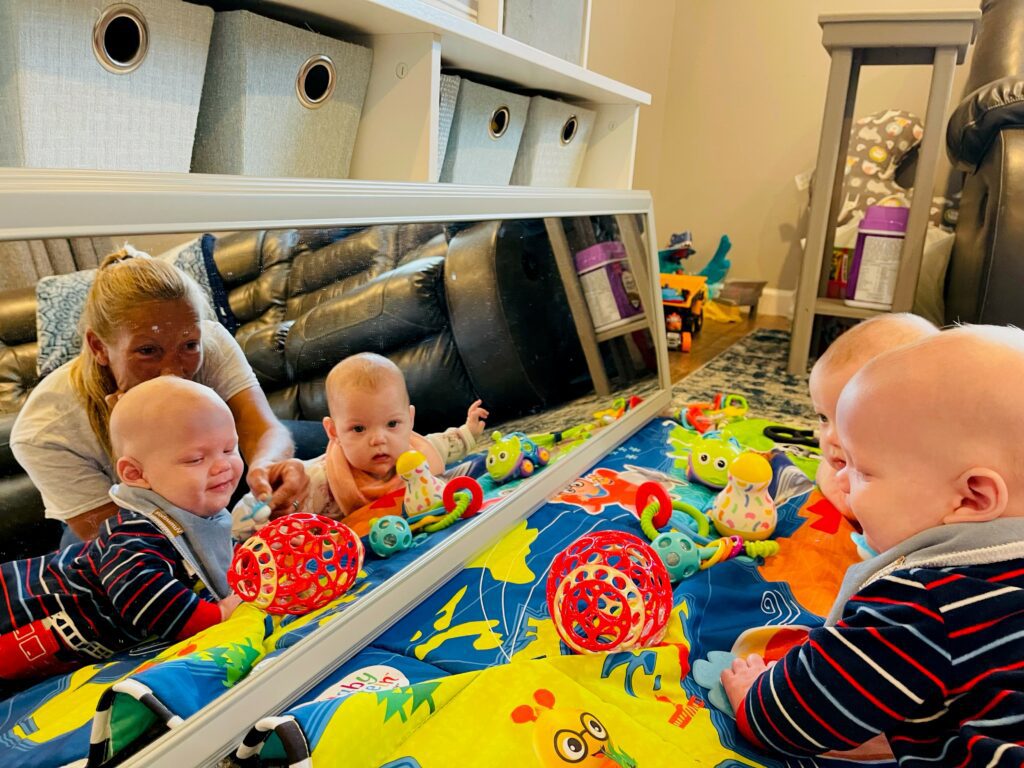 We are so lucky to have you a part of the BCBDD team, Sarah! We can't wait to see what more you achieve in the future!
Is there someone from the BDBDD that has changed you and your family's lives? Maybe there is someone that is doing remarkable things in our community off the clock? Please take a moment to nominate this person as we want to hear about the great work, they're doing for the DD community! Submissions for September's Employee Spotlight of the Month are due by Monday, September 5. Fill out the form below to nominate a BCBDD employee!
Employee Spotlight – BCBDD