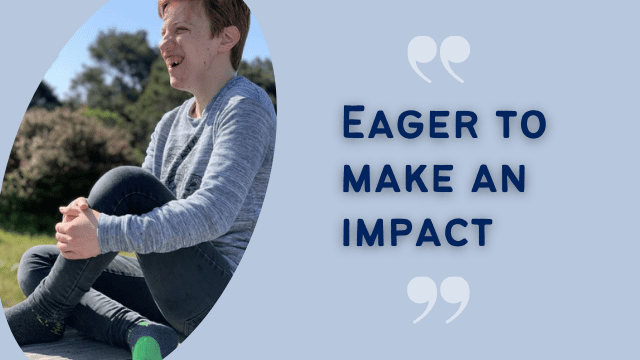 A lifetime of prep at the heart of advocacy
Sarah Phillips has had a lifetime to prepare her for the advocacy career that she seeks. As someone living with chronic disabilities and a life-long recipient of supports at the Butler County Board of Developmental Disabilities, she knows first-hand what many people have to deal with and she hopes to make a difference for them.
We are excited to follow her on her journey as she posts updates on her blog. Check out her first post below and stick with us on her journey by subscribing to her blog or checking back here for updates!
The Unexpected Delay
Hello there! My name is Sarah Phillips, and I am proud to be a recent graduate of Wright State University. I've spent the last five years pursuing a degree in Rehabilitation Services, as well as a minor in Deaf Studies. I also happen to live with two chronic disabilities, and I am no stranger to the medical world. I have seen to fruition 49 surgeries and procedures, and I have an incredible passion for making the hospital experience a little easier to bear for patients. I like to believe that I know, more than most, the ramifications of being a chronic patient and exposed to so much hardship.