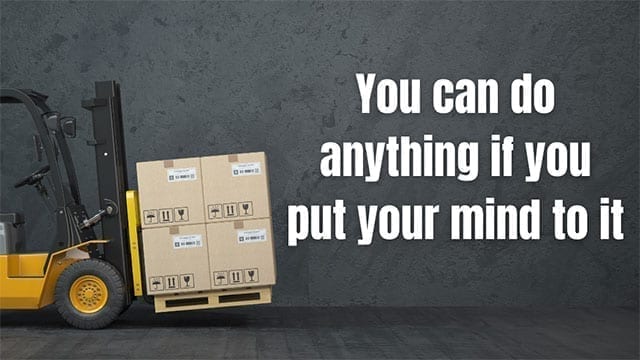 You can do anything if you put your mind to it
Jared has a message to share: "You can do anything if you put your mind to it."

Jared is a line-leader in charge of the part-time crew at Tennant Packaging. He has passed written and driving tests in order to operate a fork-lift and all this despite having a condition that causes him great pain daily.

"I've got loose ligaments and stuff and a really bad back, herniated disk. But anyhow that's about it."
That's about it… Jared has to work through serious pain every day but he doesn't let that stop him.

"I'm a line leader, I'm in charge of a small group. I'm in charge of the part-timers. I drive fork-lifts," he said. "I never thought I'd ever be able to be a line leader or ever be able to drive a forklift."

Jared has worked at Tennant Packaging for 4 years. It's where he met his girlfriend. He says he's had great support there. His boss, Joe, worked with him every day to improve his skills and confidence so that he could successfully operate the forklift.
"I learned a lot from people there [Tennant Packaging] and they had faith in me that I could do more," said Jared.
Jared hopes sharing his story will give someone else hope. He insists, if you are dedicated, you can overcome challenges and be successful.

His SSA full-heartedly agrees; "I think, you know, with all the things that he's faced he could be a role model to a lot of folks," said Kim Poe.