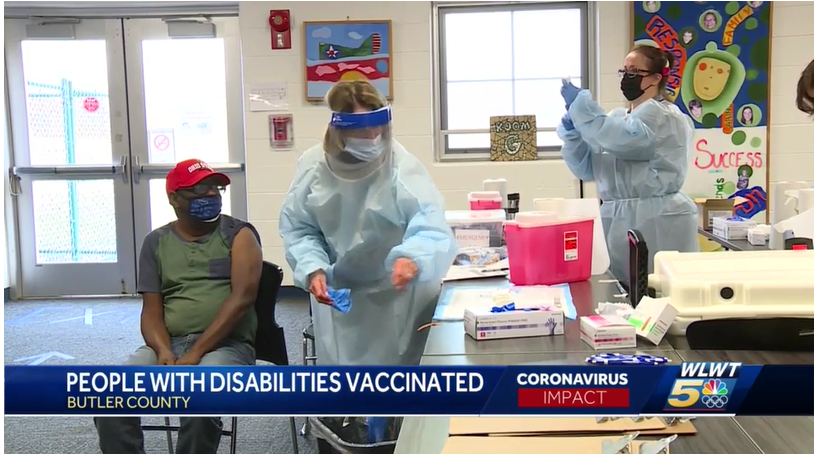 WLWT: Butler County administering vaccines to people with developmental disabilities
BUTLER COUNTY, Ohio —Butler County is offering protection to one of the county's most vulnerable groups. Officials say people with disabilities have been hit hard by the pandemic.
As part of Ohio Gov. Mike DeWine's Phase 1a of the vaccine distribution plan, the Butler County Health Commission is partnering with the Butler County Board of Developmental Disabilities to vaccinate Butler County residents who have a developmental disability who are living in congregate settings as well as their direct support staff… Read More.