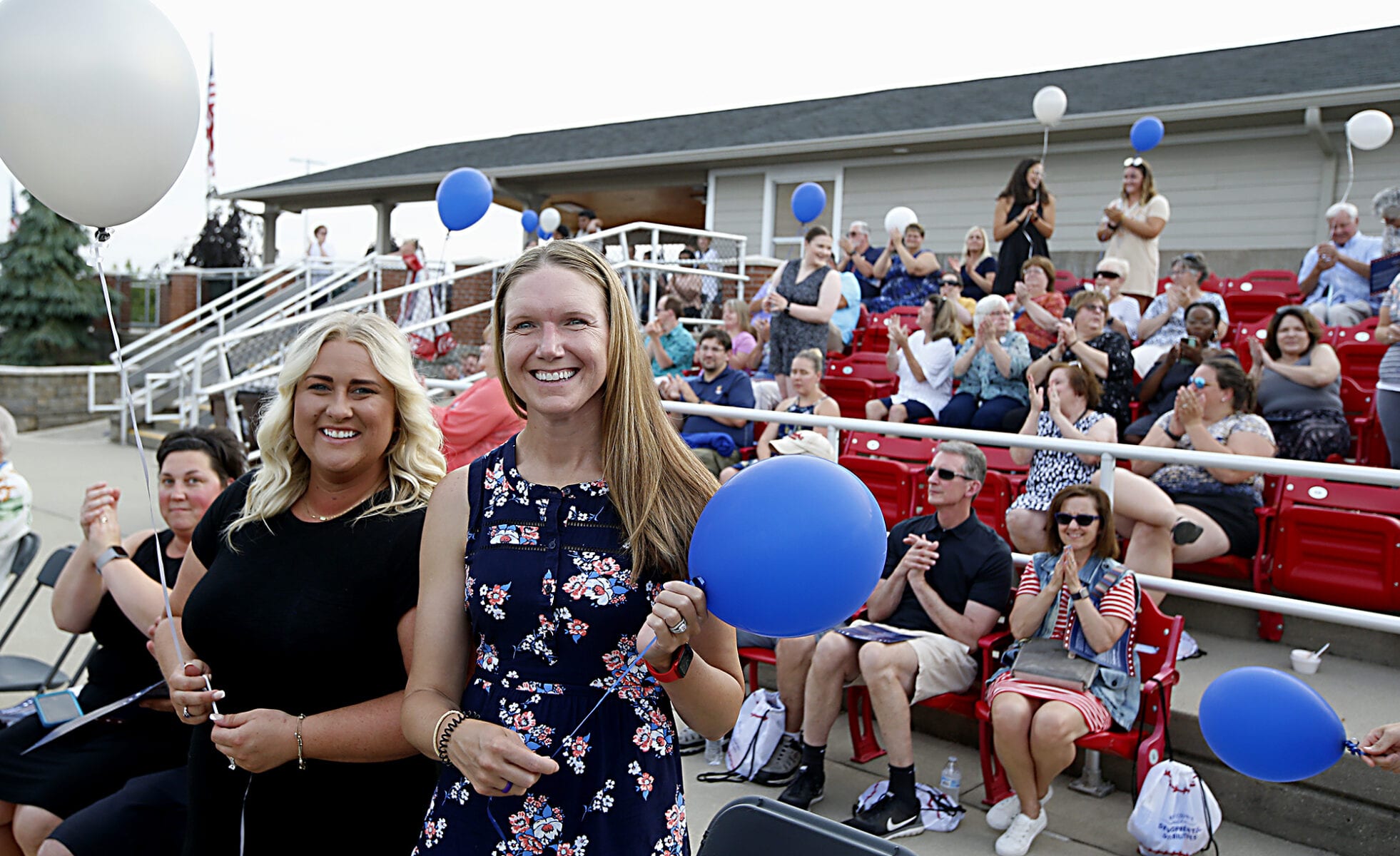 What a celebration we had!
After the tumultuous year we all just endured, there is a lot to celebrate.
We can all acknowledge, it was a difficult year. But because of that, or maybe in spite of it, we were witness to countless instances of everyday heroism. So many stepped up to continue to make Butler County a better, safer place to live for people with developmental disabilities. It was in celebration of those heroes that we gathered on Thursday, June 24 at the Joe Nuxhall Miracle League Fields.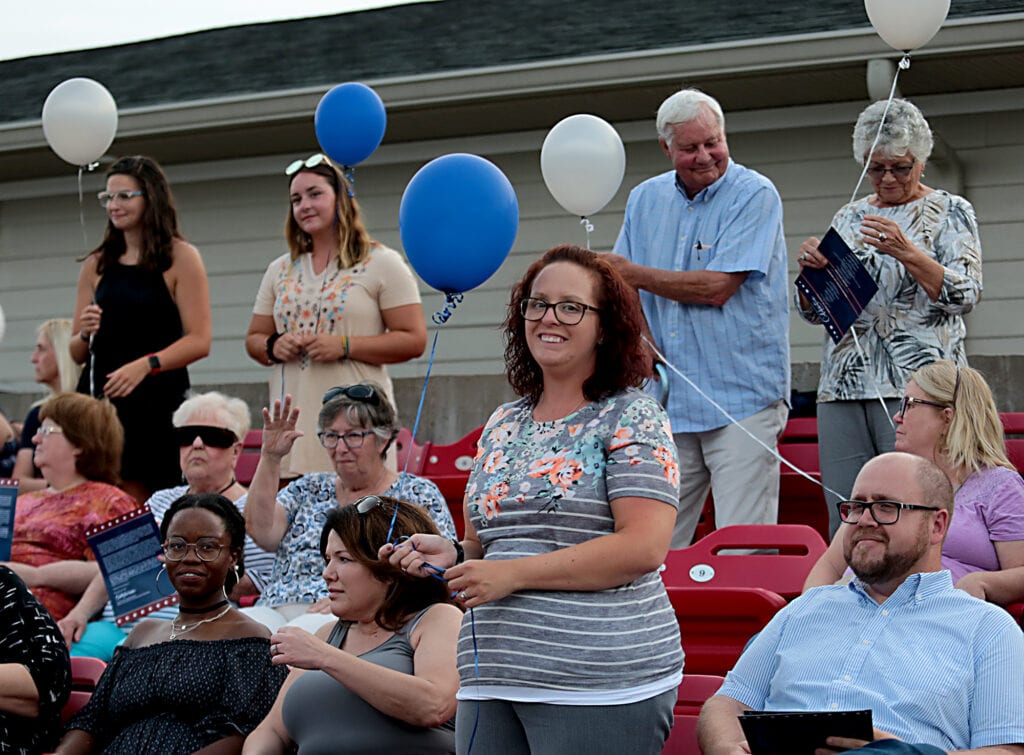 We were thrilled to have Local 12's Kathryn Robinson as our Emcee and Teddy Kremer as our keynote speaker.
About 40 people received the Community Impact Award for their extraordinary efforts in supporting people with developmental disabilities.
Ainsley Stone

Allison Bruns

Ashlee Johnson

Ashley Sammons

Ben Lawson

Caroline Lawson

Dean Reinbold

Elly Hunter

Emmanuel Nyoh

Gary and Rena Blevins

Great Miami Capernaum

Hannah Guise

Jamie Burden

Jamie McBee

Jeanne Lytle

Joe Wiesman

Kelli Paxitzis

Kim McBee

Linda Weaver

Lisa McCoon
Lisa Schneider

Lisa Spicer

Lois Kramer

Malikah Abdul-Salaam

Marissa Fox

Maureen Mowl

Neil Cohen

Nicole McGannon

Racheal Meyer

Ray Beckelhymer

Redeemer Church- Rev. Nicole Thomas

Rithik Sinhasen and Sheila Diaz

Sara Smith

Sarah Knapp

Scarlett Lawson

Stephen Smith

Tom Long

Vanessa Wellendorf

Dr. Wade Weatherington
In addition, six special awards were given.
Community Inclusion Award
Mark Leugers of Ohio Valley Goodwill received the Community Inclusion Award. Mark is part of the job coaching and employment services team at Ohio Valley Goodwill. Mark was faced with many new challenges in his job due to COVID but he took them in stride. His commitment to the people he supports has earned him the Community Inclusion Award.
Young Pioneer Award
This year's Young Pioneer Award goes to Brandy and Matt Schliesman who have worked tirelessly to raise awareness about Down syndrome and raise funds for the cause. They have never been shy about sharing their journey with others and have mentored other parents.
Community Partner Award
The Community Partner Award is unique this year as we present it to three outstanding, collaborative, partner agencies. These three agencies collectively provided vaccine opportunities to the individuals we serve, their families and Direct Support Professionals. The City of Middletown Health Department, led by Jackie Phillips, the City of Hamilton Health Department, led by Kay Farrar, and the Butler County General Health District, under the leadership of Jenny Bailer. The people served by the Board were among the first in the county to receive the vaccine. This partnership has created lifelong connections and a bond that will forever be remembered. And it saved lives. For this reason, we are honored to shine a light on these agencies with the 2021 Community Partner Award.
Volunteer of the Year Award
This year's Volunteer of the Year goes to Kate Malo who has been volunteering for Best Buddies for more than 10 years. Kate has a tremendous work ethic when it comes to promoting inclusion and raising money for a cause that she is truly committed to. This year, Kate raised $10,000 to benefit Best Buddies Ohio and co-chaired the annual Best Buddies Classic which raised an additional $10,000. With this award, we are honoring her for her longtime commitment to Best Buddies.
Community Advocate Award
Our Community Advocate Award goes to Jamie Green who has led by example. She strives to reach her goals and show that no disability can stop you from reaching your hopes and dreams. Her resume is as impressive as it is lengthy so I'll give just a few examples of the amazing feats she has accomplished: In the last 10 years, she has attained a dozen SCUBA certifications, including a Master Diver certification. In 2012 and 2014 she presented to state and local legislature on why self-employment options are important to individuals with disabilities. She has been commissioned to produce videos for a series of online training for the State of Texas and has produced shorts for ReelAbilities film festival and National Geographic's Expedition Granted Challenge on how diving with disabilities is possible.
Lifetime Achievement Award
We are thrilled to be presenting the Lifetime Achievement Award to the Nuxhall Family. The Nuxhall Family has worked tirelessly to envision the dream of the late Joe Nuxhall to have a baseball diamond to facilitate unrestricted play for people with physical and mental disabilities. The dream was eagerly taken up by the Nuxhall family and Joe's dream was realized when these fields opened on July 28, 2012. This has allowed hundreds of children and adults to play a sport that they love. The Nuxhall family has worked diligently to make this a place for the players and their families to come and have the best experience that they possibly can. You can find Kim and Bonnie out at the fields on any given Friday night and Saturday mornings working in the concession stands, cleaning off the stadium seats or just enjoying a baseball game.
---