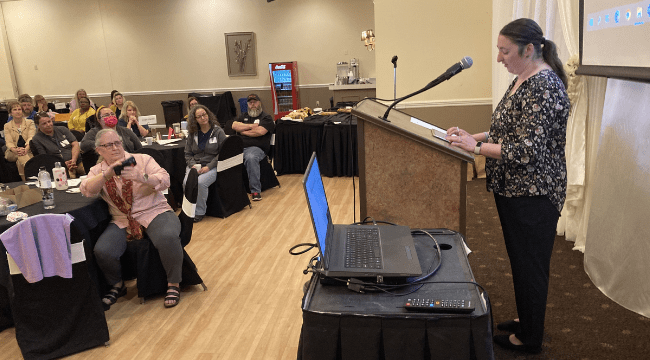 The 2022 BCBDD All-Staff Meeting Opens up Discussions on Diversity, Inclusion, and Equity!
The Butler County Board of Developmental Disabilities (BCBDD) kicked off the Annual All-Staff Meeting on Friday, May 13 at Receptions Event Center in Fairfield. Our staff was thrilled to be able to get together once again for an entire day of team building and bonding activities! This was the first time the staff was back under one roof after two years of being virtual because of COVID.
The day focused on discussions of diversity, equity and inclusion led by professionals from Joy Channel, an organization that teaches others about diversity, inclusion and how to create and live in an equitable society.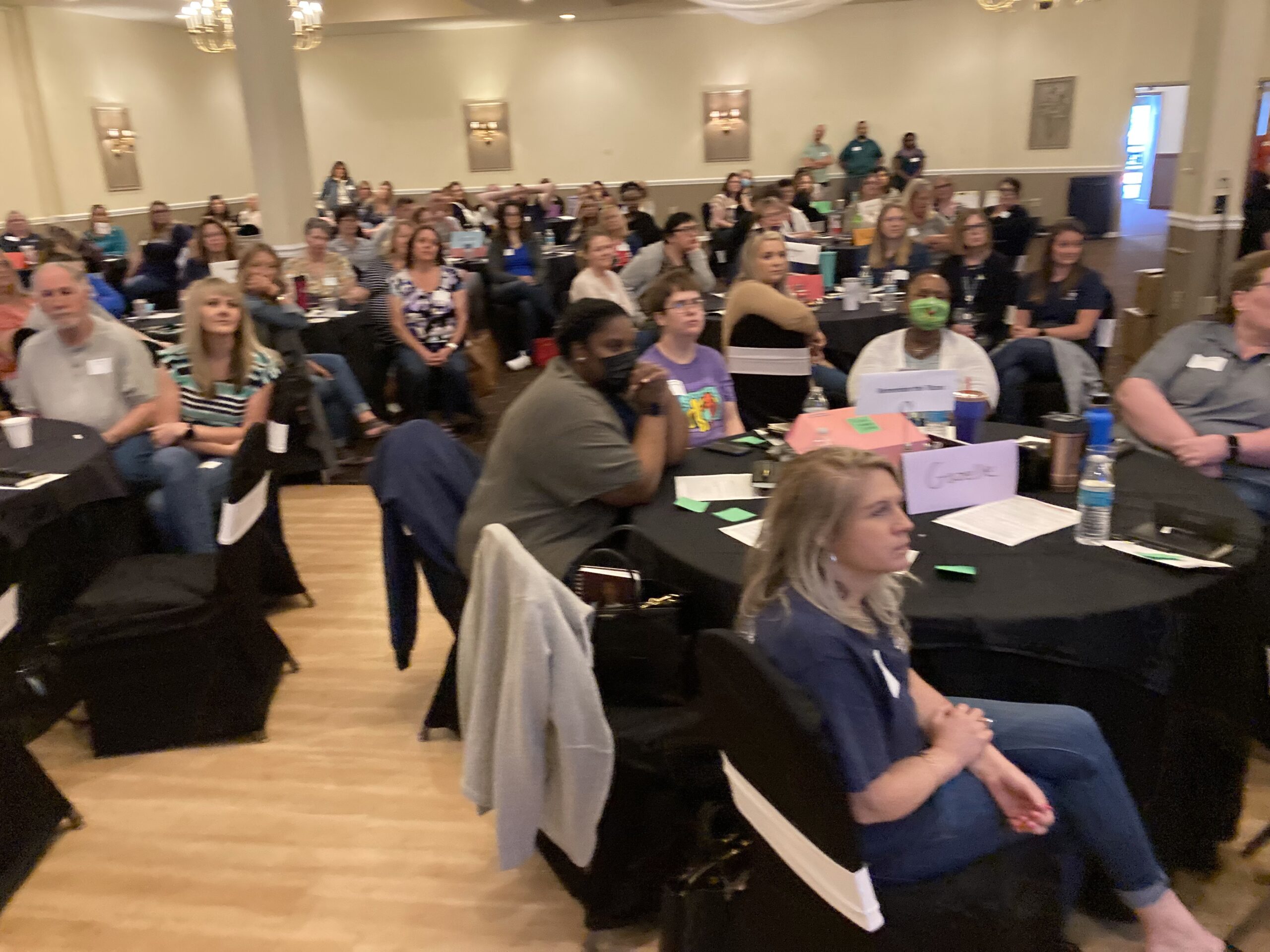 Founder of Joy Channel, Luna Malbroux and her "Joy-Joys," Alice Moore, Ben Stevens, and Glenn Carrere, guided staff through group discussions, activities focused on values and identities, and a few competitive team-building exercises!
Staff also heard from Jamie "Druhan" Green who shared what an impact the Board has had on her ability to succeed. Green, the 2021 BCBDD Community Advocate Award winner, presented a documentary she created that is not only featured at the Cincinnati Zoo and Newport Aquarium but has also been played for many organizations throughout the United States. The impressive documentary talked about how Green acquired her Master Diver Certification, what she does at the Cincinnati Zoo and Newport Aquarium, and her experience as a Team USA Para-Karate athlete. After the documentary Green gave a heart-warming speech about how much she appreciates the services the BCBDD provides and how she plans on continuing her advocacy for inclusion and equity for those with developmental disabilities.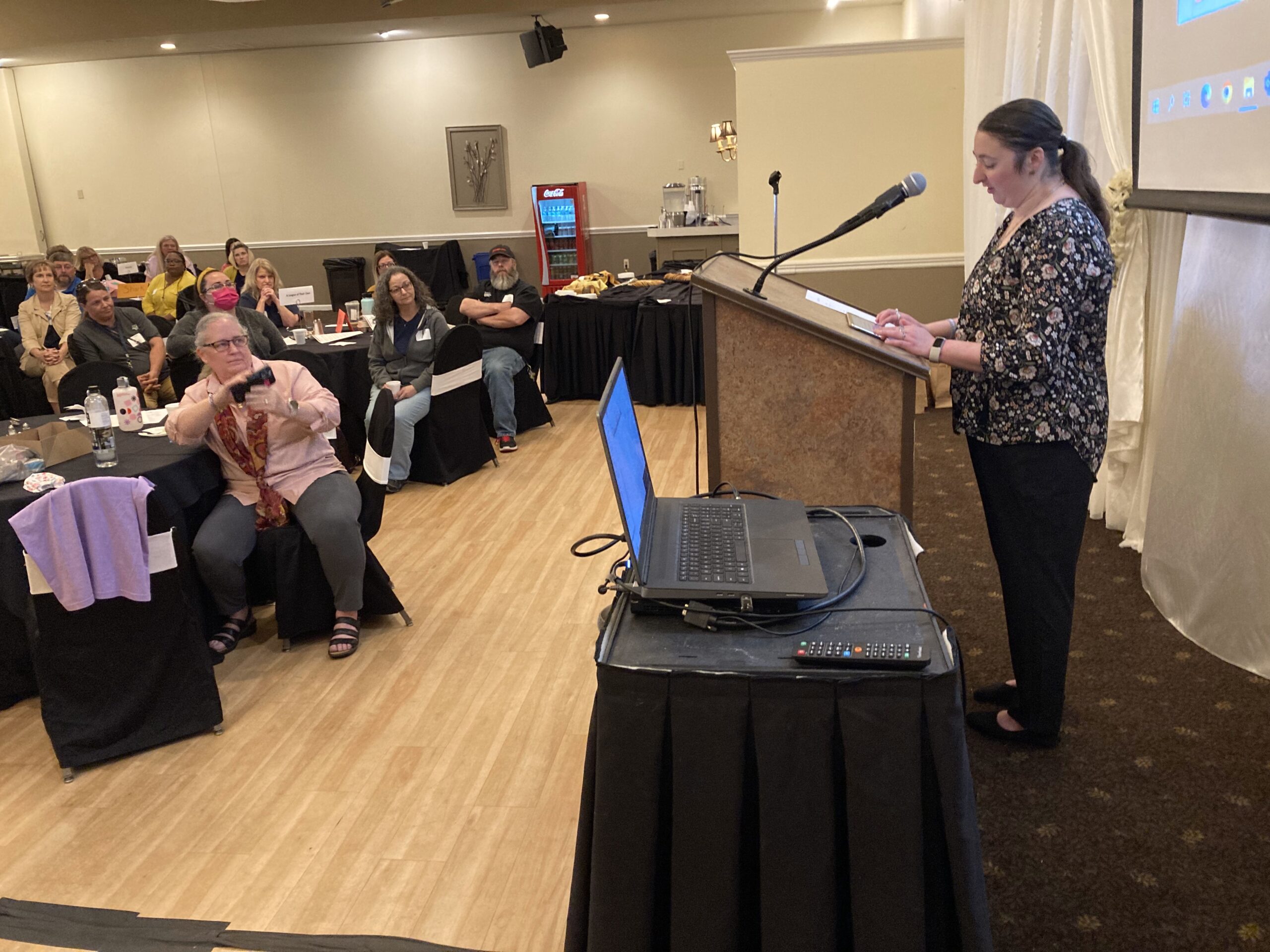 Lisa Guliano concluded the annual meeting with the presentation of the BCBDD Milestone Awards. A milestone award in the form of a glass piece of art made by InsideOut Studio was given to staff members who have been with the organization for 5-30 years. Courtney Hineman, Community Outreach Advocate, celebrated Guliano by presenting her with a 10-year milestone award.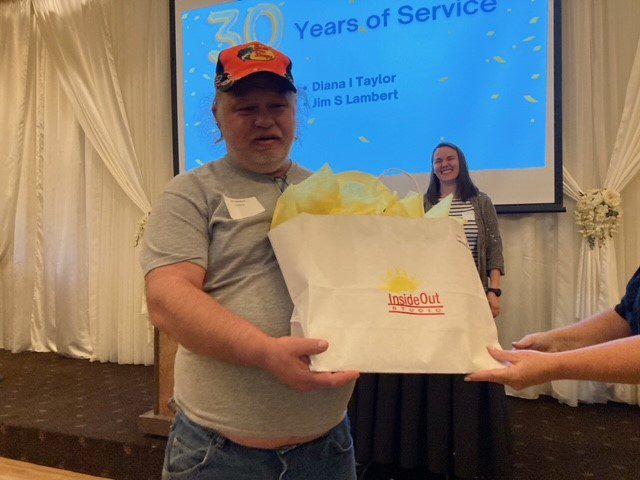 We would like to say thank you to the BCBDD staff and all those who made this year's All-Staff Meeting one for the books! Congratulations to those that were awarded a Milestone Award! We appreciate your hard work and dedication!