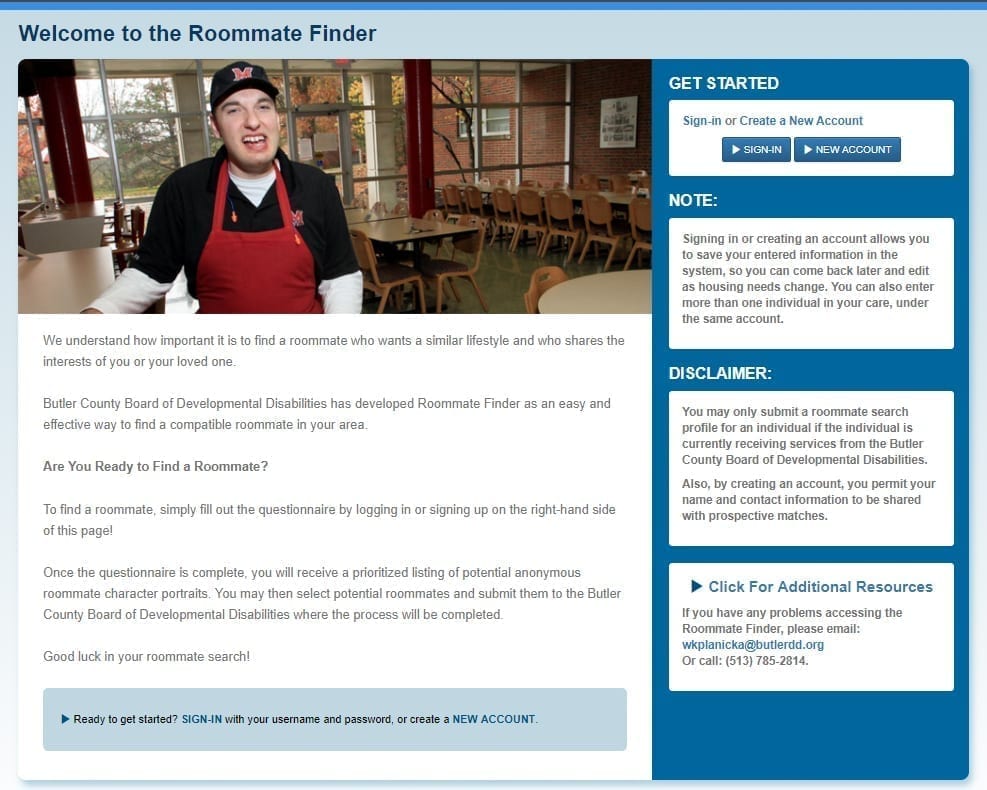 The Butler County Board of DD understands how important it is to find a roommate who wants a similar lifestyle and who shares the interests of you or your loved one. We have developed Roommate Finder as an easy and effective way to find a compatible roommate in your area.
Once you log in and complete the questionnaire, you will receive a prioritized listing of potential anonymous roommate character traits. You may then select potential roommates and submit them to your Support Coordinator who will then put you in touch with them.
In order for Roommate Finder to work, there needs to be a pool of roommates in the system. You are encouraged to check out the software and to register. Remember, this does not necessarily mean that your son or daughter will be moving out now, but, if you are considering it within the next five years, you should sign up now. Roommate Finder can also help identify individuals who have similar interests for friendships that can be developed and nurtured prior to moving out. This can be part of your long-term planning for your child for one, three or five years down the road.