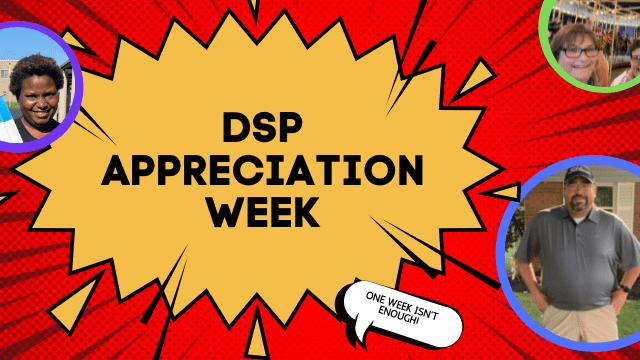 One week isn't enough: DSP Appreciation Week
Direct Support Professionals (DSP) are the hands and feet that give our supports meaning. Without them, many people with developmental disabilities could not live full, independent lives. We are so grateful to have so many wonderful DSPs in Butler County!
DSP Appreciation Week was September 12th – 18th. During that time, we focused special attention on how grateful we are for our many DSP partners.
You may have seen us at our Honk-A-Thon where hundreds of Hamilton drivers honked to support DSPs.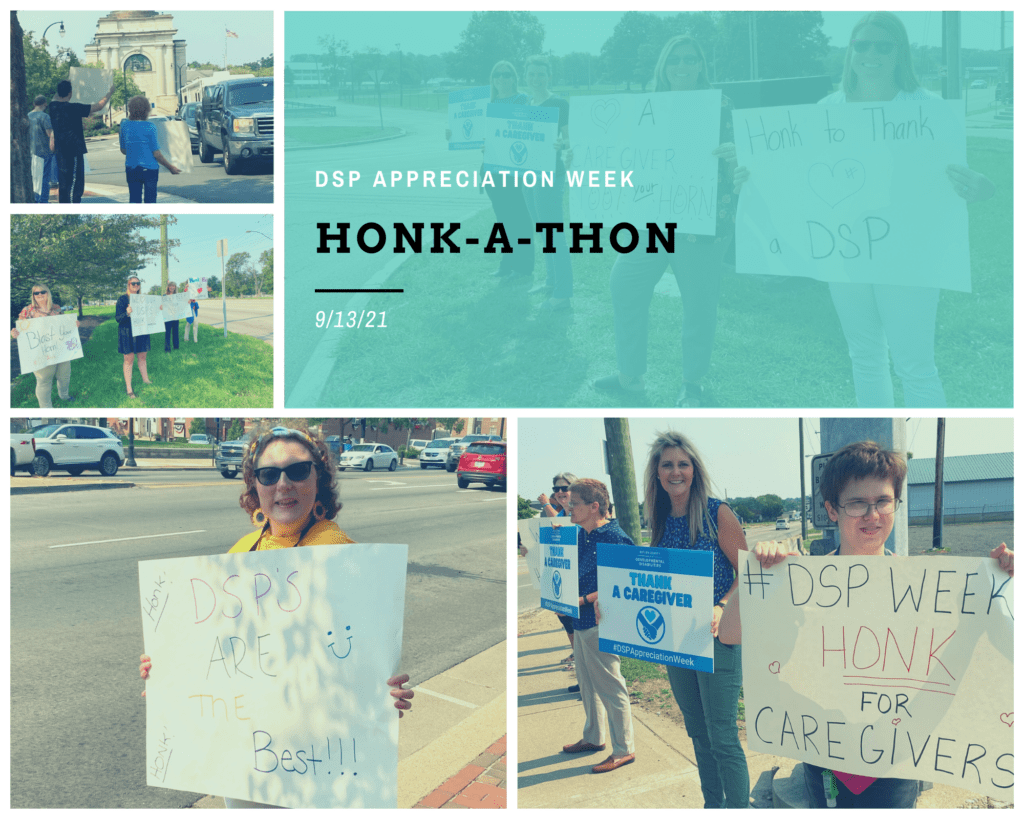 We loved having the ability to spread some love for DSPs while educating the community about this incredibly important field! Thank you to everyone who joined us and all those drivers who laid on their horns in support of DSPs!
---
We peppered all of Butler County with yard signs and banners reminding everyone to thank a caregiver for DSP Appreciation week and throughout the year.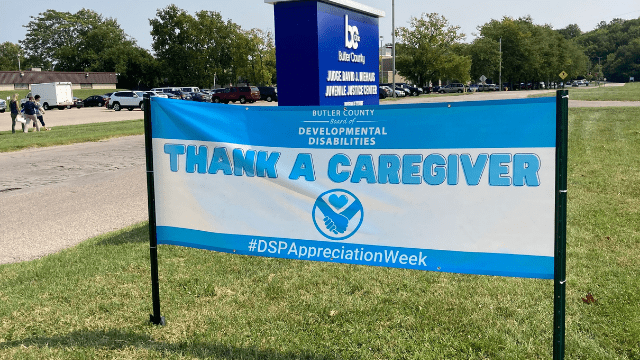 ---
And we wrapped up the week by treating DSPs to lunch on us! We handed out and mailed hundreds of coupons to Richard's Pizza as a thank you for all the fantastic work DSPs are doing throughout the county!
Throughout the year, we've also started several important initiatives to support Provider Agencies as they seek to expand their workforce.
Recruitment and Retention Training
We have partnered with Blitz Media to provide in-depth trainings on recruitment and retention strategies for provider agencies. This course has proven incredibly effective for providers and county boards throughout the state. We look forward to the impact it will have for Butler County providers too!
DSP Workforce Support Program – Offering financial support
Despite the rewarding nature of the DSP job, many provider agencies are seeking to fill many open positions. The Butler County Board of Developmental Disabilities is committed to supporting our partners through this. As a result, we are investing $1 million in provider agencies to offset increased costs due to the DSP shortage.
It is important that we continue to empower providers during this time, so we are introducing our DSP Workforce Support Program to offset the increased costs of responding to the current staffing crisis.
Funds will be used to support DSPs that are serving individuals in Butler County who also receive services from BCBDD.
---
We are incredibly grateful for all the fantastic work being done by providers throughout the county. Help us to continue to thank them for their commitment each and every day!
DSP of the Month: