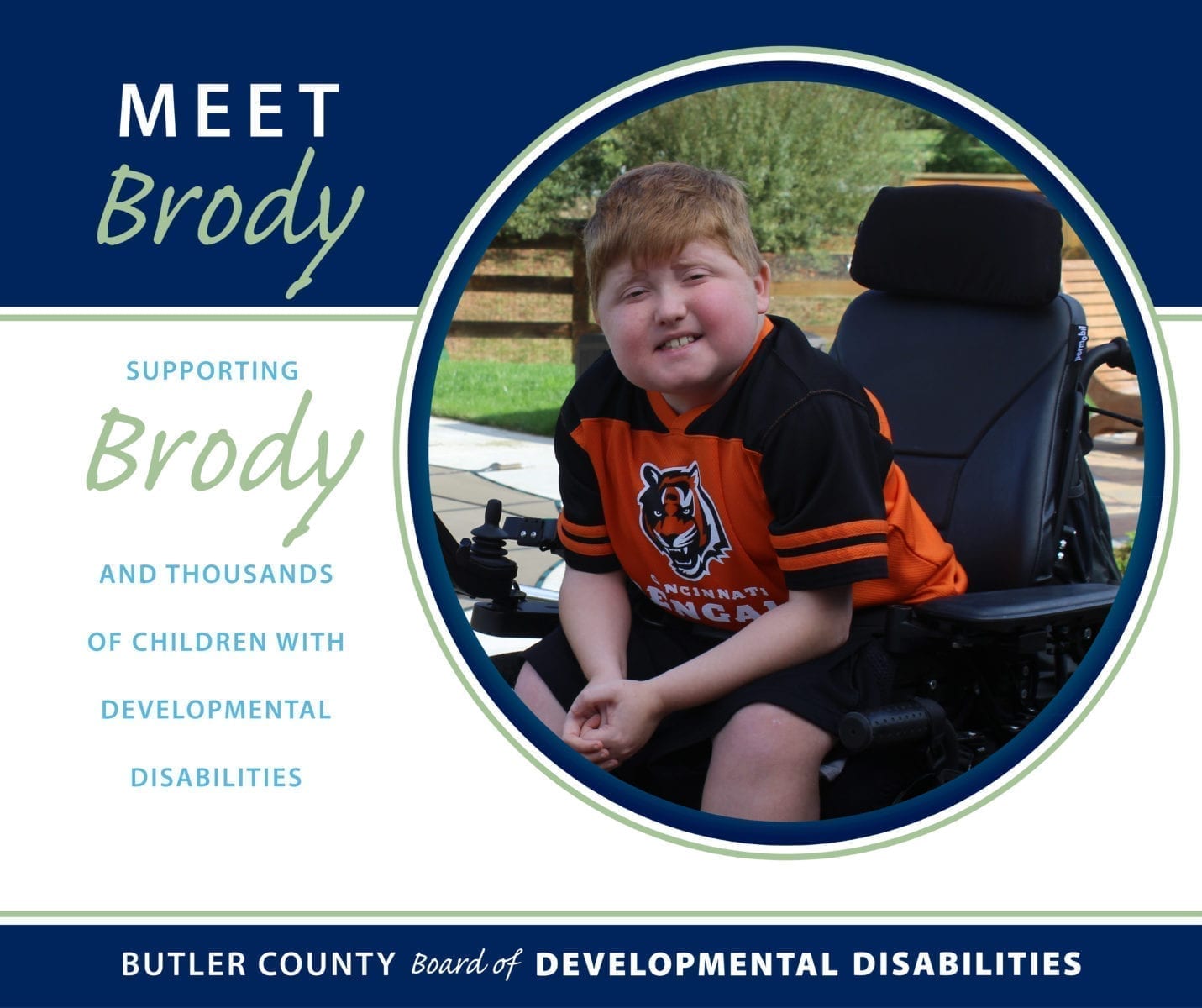 Brody is a local 7th grader who loves swimming, video games, and football. He's especially fond of Bengals' favorite Andy Dalton, who he has been able to meet a few times through events sponsored by the Andy and Jordan Dalton Foundation. Brody loves football so much that he's helped coach the team at Lakota Plains Junior School to a 6-0 season. "Football is just a lot of fun," he says. Brody enjoys spending time at the beach on vacation, especially when the family visits Kiawah Island in South Carolina. He has a special chair that allows him to go out in the water. He's also a member of his school's WyldLife youth group, which hosts events like dances and parties.

Brody's service dog Platty is never far from his side and is an important part of family life at home. The super friendly 3-year-old Golden Doodle also goes to school with Brody and even has his own school ID. He is trained to help Brody with all kinds of tasks, including retrieving out-of-reach items like Brody's cell phone. Brody says everyone loves Platty wherever they go.

Brody's family receives support from the Butler County Board of Developmental Disabilities in their home – a waiver helps to pay for an attendant who comes in most days of the week to help with Brody's basic needs like helping him to get out of his bed. The family has also used resources from the Board of DD to pay for modifications to thier van, which has meant a major transportation improvement for Brody and his whole family. This story is a part of a series of Spotlight Stories we're posting here on our website and also on our Facebook page, our LinkedIn page and our Instagram account. The Spotlight Stories introduce you to some of the people we support: you can learn more about their every day lives and their successes, as well as learn about the services our Board offers. Check out the other Spotlight Stories here.