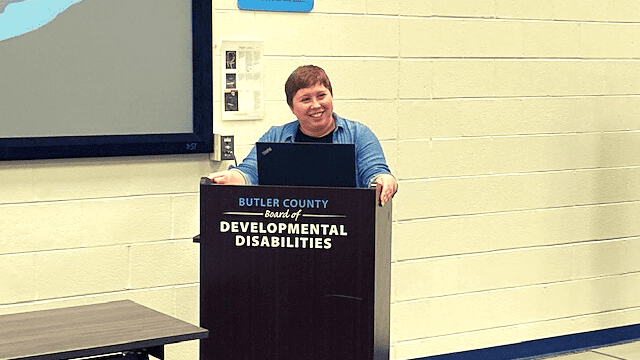 Lightbulb Lunch Educates BCBDD Staff on Gender Identity
"Get comfortable with being uncomfortable," Butler County Board of Developmental Disabilities (BCBDD) Office Assistant Emily Pine said to an engaged group of BCBDD employees that attended the monthly Lightbulb Lunch. "What I'm sharing with you today is not Gospel, it's just a guideline."
Every month BCBDD's Diversity and Inclusion Committee hosts a Lightbulb Lunch. They are completely voluntary for staff to attend and each one dives into important topics or issues that employees might have questions about or want more education on in order to more aptly support our diverse community. Topics in the past have included discussions surrounding accessibility, identifying what diversity is, how to improve inter-generational work relations, and more. This month's topic, "Gender Identity, Pronouns, and You," was led by Emily Pine.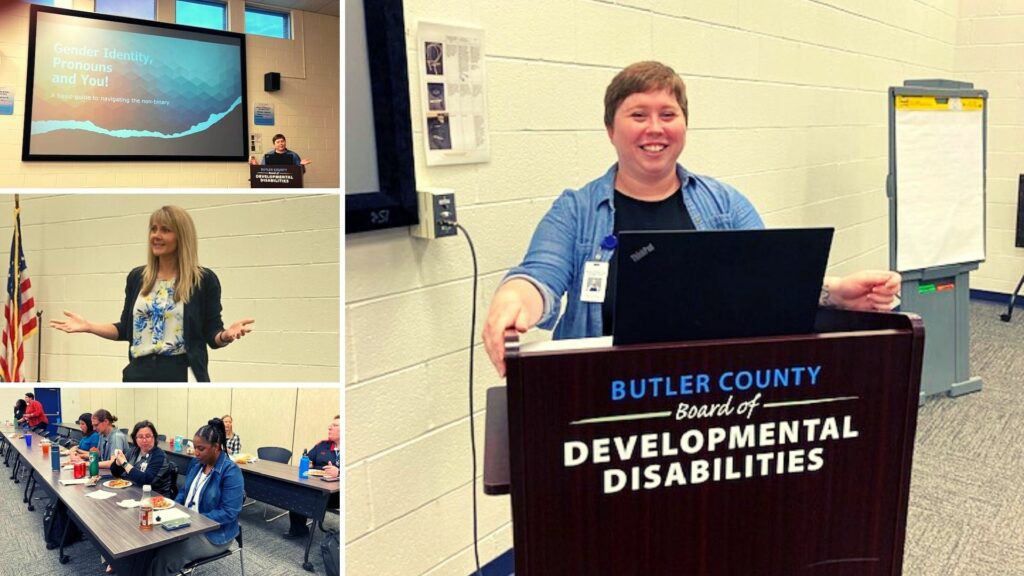 About 25 staff members attended and joined the conversation which was particularly relevant to professionals in the field. According to SpectrumNews.org, "People who do not identify with the sex they were assigned at birth are three to six times as likely to be autistic as cisgender people are, according to the largest study yet to examine the connection. Gender-diverse people are also more likely to report autism traits and to suspect they have undiagnosed autism."
Pine's slideshow focused on why it's so important to understand that pronouns directly correspond with a person's gender and what pronouns are appropriate for each person's gender.
"The most appropriate way to introduce yourself is your name followed by your pronouns. If you aren't sure about a person's pronouns just ask! Getting someone's gender right is on you not the other person," Pine explained as she went through each gender's pronoun. "Being recognized with the right pronouns is not only important but validating."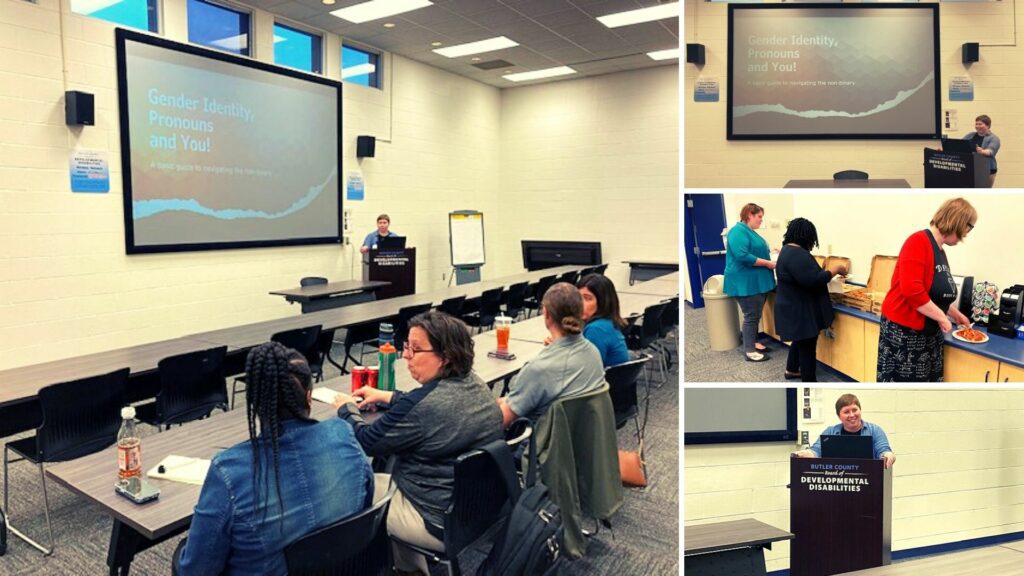 Pine then went on to talk about the difference between "sex" and "gender," what the most common gender identities are, and what they mean. The presentation ended with pronoun tips and tricks. "If someone tells you they use multiple pronouns, the best thing to do is ask if they prefer one over the other," Pine said, "If you misgender someone, simply apologize, correct yourself and move on. Making a mistake isn't a bad thing as long as you ask questions and correct yourself!"
If you would like to learn more about Gender Identity and Pronouns you can visit the following links or videos: