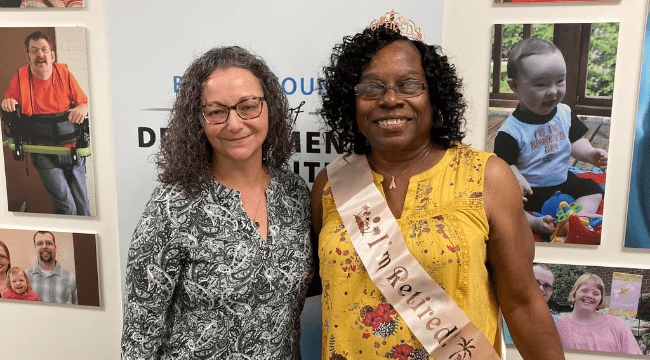 Family Focus Specialist Arnetta Johnson Retires After 31 Years!
The Butler County Board of Developmental Disabilities' (BCBDD) May board meeting included a very special presentation in celebration of Arnetta Johnson's retirement after 31 years of service!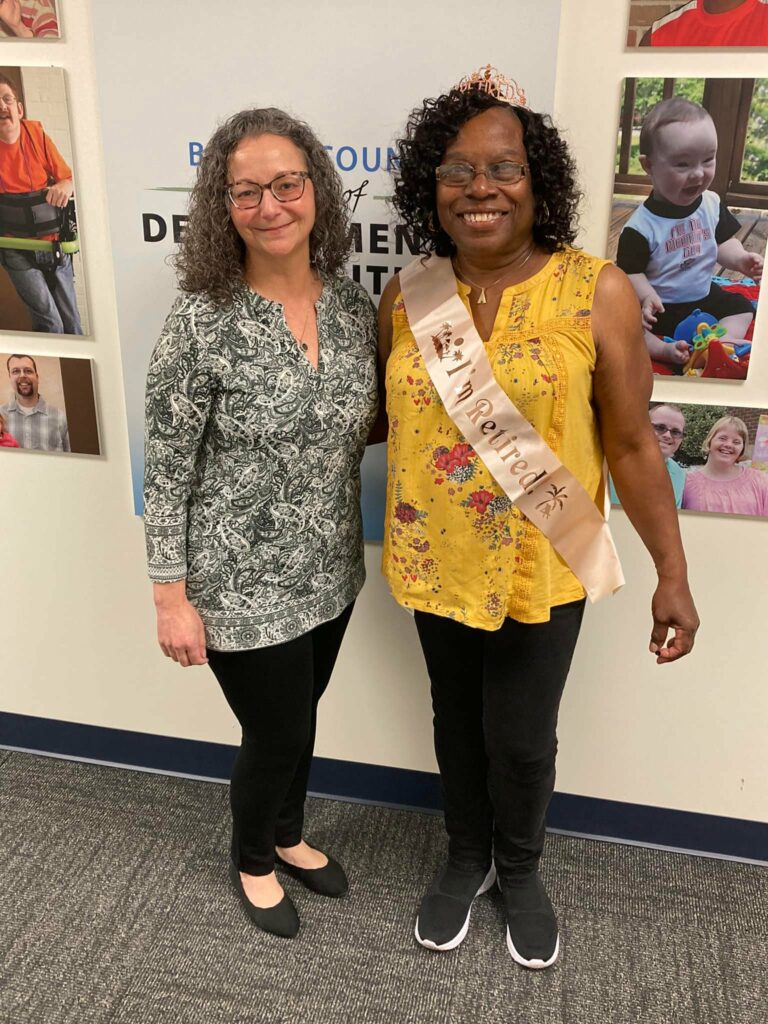 On Thursday, Johnson, a family focus specialist, was introduced and congratulated in front of the BCBDD board and several other co-workers. Those in attendance enjoyed a video slideshow of Johnson's time with the Board followed by a heart-warming speech given by Early Intervention Team Supervisor, Dena Barrett. After Barrett's speech, Johnson delivered a speech herself thanking everyone for making her time at the BCBDD so special. Johnson said she can only hope that when people she has served and worked with think of her they not only smile but their day is instantly brightened!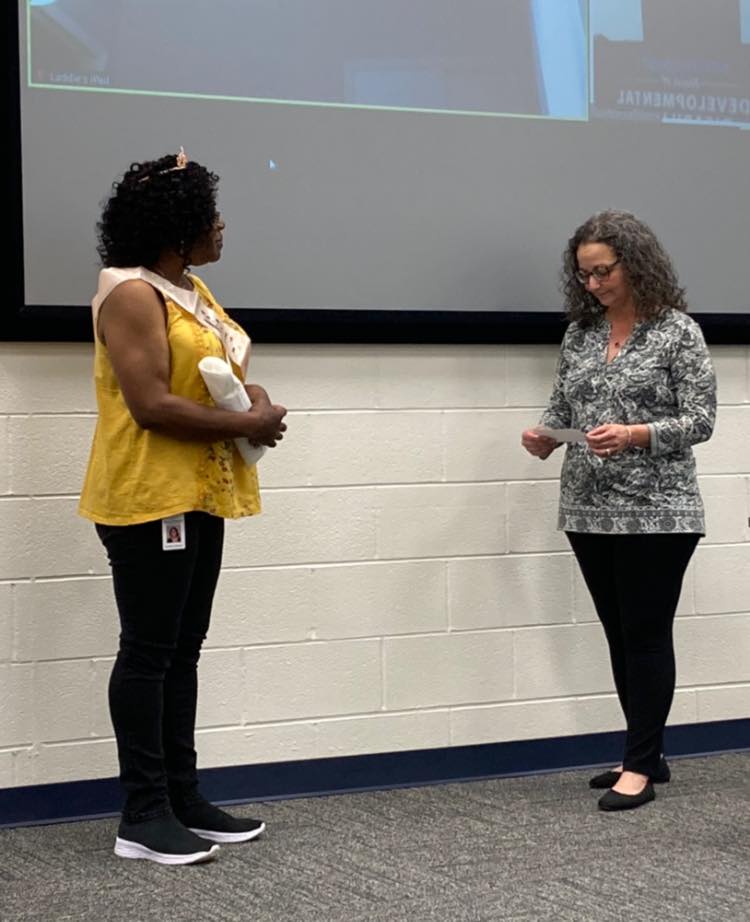 Shortly after Johnson gave her speech, BCBDD Board Member, Jacqueline Rioja Velarde surprised her with a beautiful piece of glass art made by InsideOut Studio, a local art studio that provides an opportunity for artists with disabilities to produce, market, and receive an income from their art; while gaining confidence in their abilities.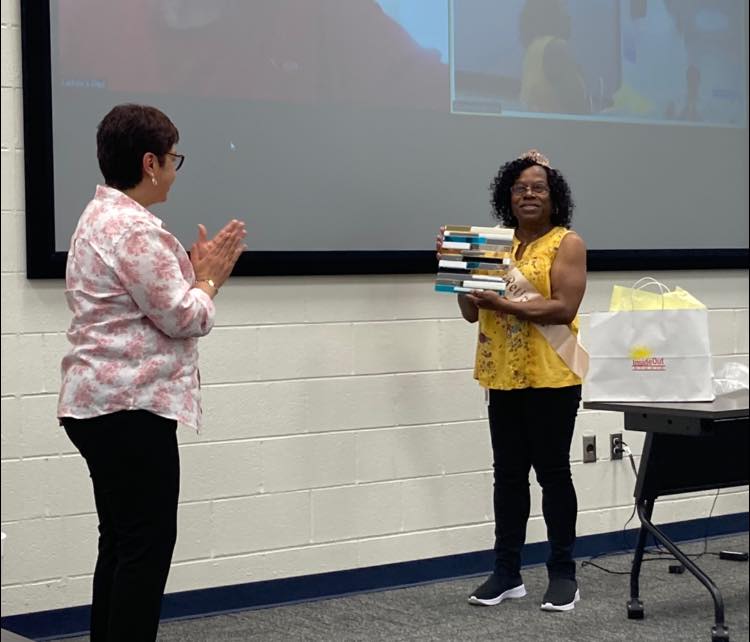 Here at the BCBDD, we are very thankful for the hard work and dedication Arnetta Johnson displayed for 31 years! Congratulations and happy retirement Arnetta! Visit our Facebook, Twitter, or Instagram page to leave a personalized congratulations message for Arnetta!