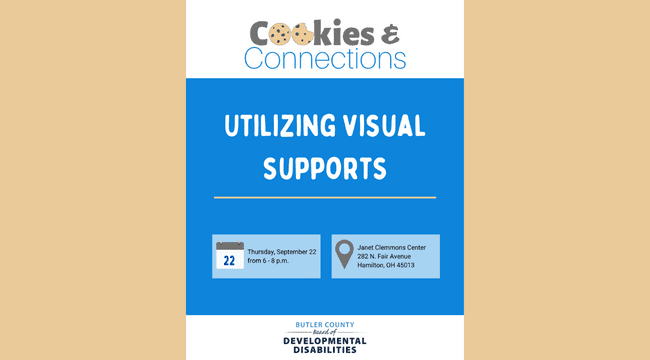 Utilizing Visual Supports Workshop
Connect over Cookies with Margery Baker and Lisa Tirey from the Family Focus program at the Janet Clemmons Center!
This workshop will focus on how to utilize visual supports with individuals with developmental disabilities. Caregivers and providers will learn how visual supports can benefit people of all ages and with varying needs. They will have access to materials to create a basic schedule for the home setting.
RSVP below by Thursday, September 15 through the BCBDD website! Email or call Jenny Mann at 513-785-2813 if you have any questions.
Cookies and Connections Workshop