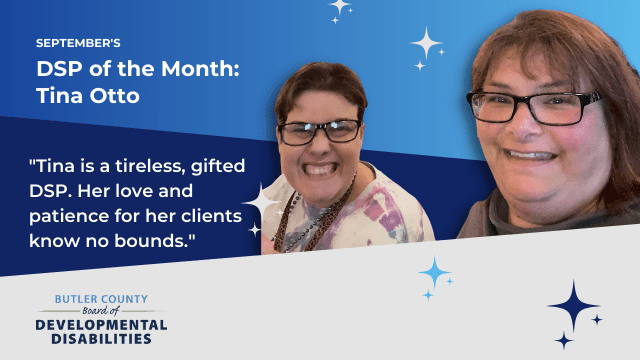 DSP of the month: Tina Otto
We're wrapping up #dspappreciationweek with the launch of our new program to recognize one outstanding DSP each month. Our first ever DSP of the month is Tina Otto from E.C.I., Inc.
Tina was nominated by the mother of Jennifer (who is pictured here with Tina). This is what she had to say:
"Tina is a tireless, gifted DSP. Her love and patience for her clients knows no bounds. Her cheerful nature and "can do" attitude place her above all others. Tina has a burning desire to ensure her charges have a fulfilled life, challenging them to achieve what they didn't know was possible. She strives to ensure that all of her charges live life to their highest degree of independence, all the while ensuring their safety. She is a remarkable woman, uniquely called and qualified for the DSP role. I am thankful beyond words for her dedication to the clients she serves. Their lives are truly so much richer because she is there."
If you know of an amazing DSP, you can nominate them here.