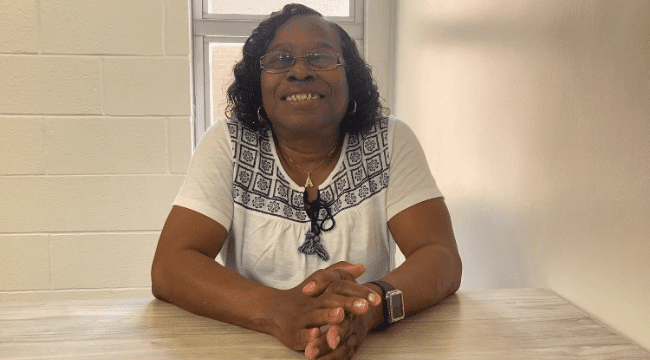 A Tribute to Retirement: Arnetta Johnson
"I am finishing up this chapter of my work life. It has been 31 years of learning, caring, sharing, teaching, listening, making connections, and interacting with staff, co-workers, and families," Butler County Board of Developmental Disabilities (BCBDD) Family Focus Specialist Arnetta Johnson said about retiring. "It has been full of memories that will stay with me forever."
After dedicating 31 years of service to BCBDD, Johnson announced that she would moving on to the next chapter of her life; retirement! Johnson was honored at our most recent Board Meeting with a heart-warming speech from Early Intervention Team Supervisor, Dena Barrett, and a gorgeous piece of glass art from InsideOut Studio.
"I am taking what I've learned and moving forward to the next chapter. I give thanks to the BCBDD for letting me build on my experiences, dedication, accepting changes, motivation, and compassion," Johnson said in an announcement to fellow staff members. "These things will help guide me for wherever life takes me. I will miss all of you, but never forget you. For you have made an impact on me as well. Continue making impacts on the people you serve to give them a better life. It's a joyful feeling."
Our staff dedicates so much of their time and hearts to those that we serve that we wanted to pay tribute to each staff member who retires by creating a video that features what that staff member's plans are post-retirement and any favorite memories they want to share with the community.
Here is the first video of the new the BCBDD series, "A Tribute to Retirement" featuring Arnetta Johnson!
To stay up to date on all things BCBDD follow us on our Facebook, Twitter, Instagram, and Youtube!